Podcast: Play in new window | Download (56.1MB)
Subscribe: Apple Podcasts | Email | RSS | More
Astrologer Austin Coppock, author of 36 Faces: The History, Astrology, and Magic of the Decans, is our guest in podcast episode 148.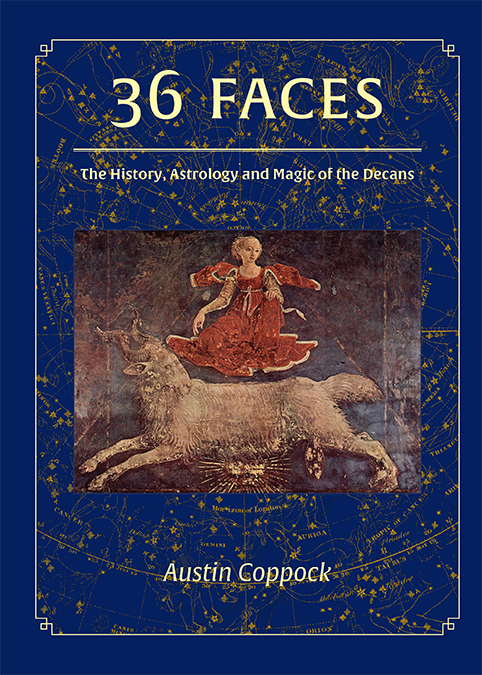 Austin Coppock is a writer, astrologer and student of esoteric lore based in Los Angeles. He works as an astrological consultant, teacher, writer and speaker and is the current president of the Association for Young Astrologers. His approach to astrology is rooted in history and tradition, yet open to contemporary developments and concerns. Austin's work also encompasses the critical and often ignored overlap between astrology and magical traditions, such as Hermeticism. He has written extensively on astrology, including hundreds of weekly columns, dozens of articles, and Astrological Almanacs for 2011 – 2014. His writing has been featured by The Mountain Astrologer, and his work on the decans, 36 Faces, was recently published by Three Hands Press. Austin has also lectured publicly, including at the Esoteric Book Conference.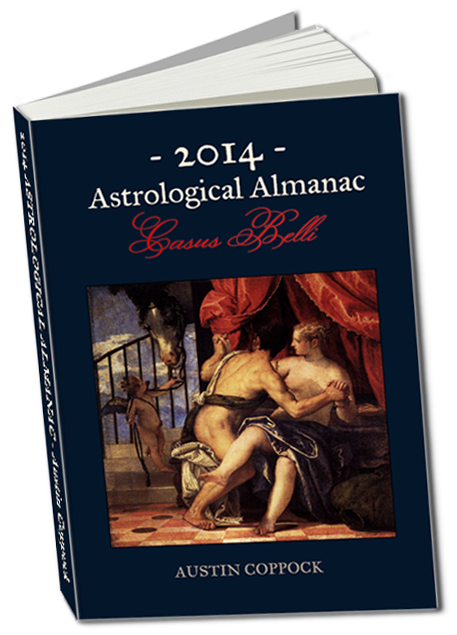 "Austin Coppock's Almanac is an indispensable tool for watching the astrological year. Not only does it provide insightful information about the celestial events of the moment but it also allows one to account for those moments when planning events, decisions, or other activities. All this, plus it's written in an entertaining and illuminating style." – William Kiesel, Director at Ouroboros Press and the Esoteric Book Conference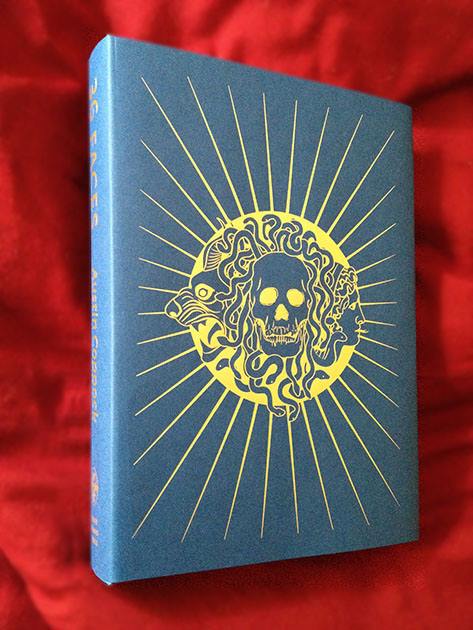 "There is a thread that runs through over four millennia of astrological and magical history, a cord that binds ancient Egypt with the Hellenistic world, the Arabian empire, India, the European Renaissance and even touches the present. That thread is the Decans, a division of the earth's sky into 36 sections. These 36 'Faces of Heaven' are more than just a curious footnote in the history of archaeo-astronomy. First emerging in ancient Egypt, they have moved with the corpus of Hermetic material, reincarnating in the starry wisdom of culture after culture. Ostensibly a gear in astrology's encompassing clockworks, the Decans have also long been a key to accessing legions of spirits. For several millennia and in multiple cultures, magicians have looked at these 36 faces and seen gods, choirs of angels, hordes of demons, and a host of daimones staring back at them, each with its own unique powers. Far from going undocumented, this gallery of faces has been painted and drawn by a host of astrologers, sorcerers and artists, and they can be found on walls of Italian villas as well as in the pages of grimoires. Weaving together astrology and magic, divination and sorcery, time and sky, this thread of esoteric history deserves more than the footnotes it has so far received. In this work, Austin Coppock follows the Decans through history, charting their trajectory through time and culture. Using the ring of keys which history provides, the 36 doors are flung open, revealing their mysteries to magician and astrologer alike. Each decan, its image, and its specific powers are examined in detail, as well as its permutations in the planetary aspects. Featuring original images specially created for each Decan by Bob Eames, 36 Faces is an invaluable resource for magicians, astrologers, and historians of magical semiotics."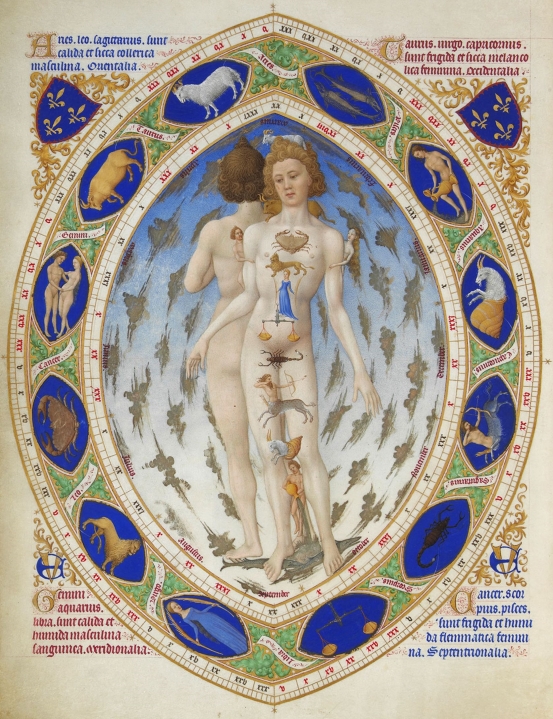 I appreciate Austin's approach to astrology because he is so grounded in history, tradition, and connections to other esoteric arts while demonstrating its efficacy in modern times. I recommend his almanac and look forward to his book!
In the Occult of Personality Membership Section, astrologer Austin Coppock explains the success of astrology, dispels a misconception about its validity, he provides a forecast based on astrological trends, discusses the astrological ages and the intersection of magick and astrology. Join us for that excellent dialogue! Membership provides access to a tremendous archive of additional interviews and teachings for a low monthly fee while helping to support the production and distribution of the show. Please consider subscribing if you haven't already.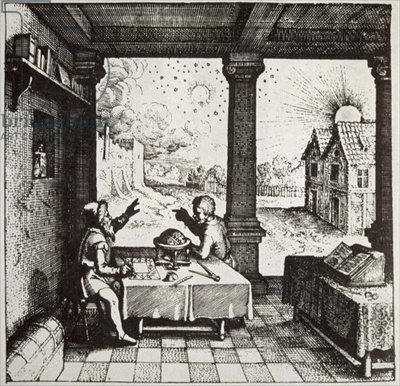 36 Faces: The History, Astrology, and Magic of the Decans by Austin Coppock (also available from AustinCoppock.com – signed editions too!)
intro music by HipGnosis and Paul Avgerinos
outro music – "Stargazing" by Emiel Stöpler