This podcast episode is now available in the Occult of Personality Membership Section. Join now to receive access to this recording and over a hundred more!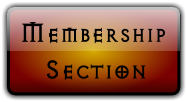 In podcast episode 68, we're joined again by Christopher Knowles. Chris is the author of the Eagle Award-winning "Our Gods Wear Spandex: The Secret History of Comic Book Heroes," published by Red Wheel/Weiser and co-author of "The Complete X-Files: Behind the Series, the Myths, and the Movies," published by Insight Editions. This time, Chris joins us for a very in-depth discussion about the themes explored in his blog, "The Secret Sun".
Chris describes his research as modern mythology, alt-history and pop-cult symbology. We begin our conversation as he analyzes the Sun from a variety of perspectives, including scientific, symbolic, mythological, and religious. Chris traces some of the beginnings of solar symbolism and how these origins informs his work. By examining current events with a focus on symbolism and synchronicity, his work uncovers many interesting correspondences.
Chris expresses his view that the evolution of humanity will include the development of many concepts that are now considered marginal, but celebrated in popular culture and media, such as psychism, psychedelics, shamanism, and other ways of changing consciousness. Of course, these ideas hearken back to ancient cultures.
Chris talks about his views of ancient Mystery schools, esoteric orders, Freemasonry and the similar symbols that they employ. He shares his thoughts about the Sirius mystery and we talk about the multiple levels of meaning in esoteric symbols and texts. From there, we delve into ancient astronaut theory, space travel, and the living Universe of which everything is an expression.
Chris stresses the importance of asking questions instead of finding answers. He also talks about the utilization of science fiction, and fiction in general, to express ideas that often are not considered seriously outside of that realm.
Don't miss the second part of this fascinating conversation…
We also recorded an extended exploration of Dr. Carl Jung's influence and teachings on Chris and his work that is available in the Occult of Personality Membership Section.
relevant links:
Christopher Knowles and The Secret Sun, pt. 2
"Our Gods Wear Spandex: The Secret History of Comic Book Heroes" by Christopher Knowles
"The Complete X-Files: Behind the Series, the Myths, and the Movies" by Chris Knowles and Matt Hurwitz
intro music by HipGnosis and Darkfold
outro music by John McNair – "Pagan Queen"