This podcast episode is now available in the Occult of Personality Membership Section. Join now to receive access to this recording and over a hundred more!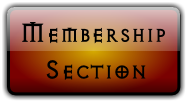 Mystic, artist, and author David Chaim Smith returns to the show in podcast episode 115 to discuss his groundbreaking new book The Sacrificial Universe, published by Fulgur Esoterica.
"Triple construct used on the cover of The Sacrificial Universe. It is a biomorphic evocation of BeYeA (Briah, Yetzirah, Assiah), the worlds of conventional cognition. Isolating it gives the opportunity to reassess the triune fluidity called 'reality' by the perceptually fixated."
Smith begins by telling how The Sacrificial Universe has three levels which are investigated simultaneously – intellectually through essays, mathematical equations that pose associative suggestions, and the mysticism of ecstatic devotion. All these levels are designed allow the reader to access his highly esoteric, symbolic, dynamic, and biomorphic art for mystic contemplation. He admits that this book is a compendium of years of private practice that he is now making public. Personally, I find David's artwork and writing to be inspiring because it's so original, radical, mystical, and thought-provoking. The Sacrificial Universe provides all of it in one beautiful text.
"Produced as a lavish small folio with generous margins and a classic typographic style, The Sacrificial Universe presents David's key artworks of the last four years as full-page images, with the triptychs and quadriptych offered as folding plates. The complex and evocative iconographic symbolism is also explored through commentaries. And yet The Sacrificial Universe is more than a homage to those seventeenth century books of hermetic mysticism. Structured according to the classic kabbalistic text Sefer Yetzirah, The Sacrificial Universe may be approached on three levels (world, year, and soul) to offer the reader a view of gnostic surrender within a vision of the self-consuming nature of phenomena."
David talks about his intention to create a forum to address that which is essentially beyond conceptual thought – using words, numbers, and symbols. He explains that the basic approach his work takes is, "that the universe and all phenomena are always beyond static conception – no thing, or non-thing, has any permanent or independent existence, including the mind and … God."
"The ultimate sacrifice is the offering of appearance itself. It gives itself over to oblivion through continual change, banishing one presentation of forms through the evocation of the next. It offers itself to itself, for itself, by itself, and through itself. But what is meant by 'itself '? Beyond existence and non-existence, reality and unreality…the truth of the sacrifical gesture cannot be rightly called by any name. It is concealed in the symbolism of the consuming fires of the temple, and is present in the smoke of the incinerated flesh which gives itself over to the open sky as a 'pleasant offering'. This offering is repeated infinite times throughout infinite moments, in an indivisible continuum that is replete everywhere and in everything. It is a presentation of sheer gnostic delight presented to no one, nowhere, feeding the secret fire of irrational beauty with the ultimate explosive mutability. A fleeting dream dreaming itself which cannot be reached. Death and birth pose as hollow rumors, to cover that which no sane individual can bear.

Yet the sublime invitation is whispered
always by mute lips to deaf ears."

-from The Sacrificial Universe by David Chaim Smith
Smith also espouses the virtues of the primary inspiration of much of his work – The Fountain of Wisdom, a thirteenth century text from the school of Isaac the Blind. Then he talks about the differences between non-dual gnostic realization and conventional perception, meaning the mind's constructs – inert reflex habit, as opposed to free-flowing, continually in-drawing gnostic expression.
I highly recommend David Chaim Smith's The Sacrificial Universe. Whether your interest is in mysticism, esoteric artwork, Kabbalah, sacred geometry, human consciousness, fine books, or any combination thereof, you're sure to enjoy this marvelous tome!
In the Occult of Personality Membership Section, David Chaim Smith and I explore some ideas that are promoted to spiritual seekers.

The Sacrificial Universe by David Chaim Smith
"Reification (fallacy)" Wikipedia entry
"Nondualism" Wikipedia entry
"Partzufim" Wikipedia entry
The Fountain of Wisdom tr. by Mark Verman
The Kabbalistic Mirror of Genesis: Commentary on Genesis 1 – 3 by David Chaim Smith (also available directly from Daat Press)
intro music by HipGnosis and Paul Avgerinos – "Awakening"
outro music – "Mandrake Root" by Ceremony of Darkness