This podcast episode is now available in the Occult of Personality Membership Section. Join now to receive access to this recording and over a hundred more!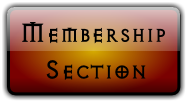 In podcast episode 83, we're joined by David Chaim Smith. A Kabbalist, mystic, and extraordinary artist, Smith's drawings are vibrant, esoteric, beautiful, and inspired diagrams that hearken back to the tradition of alchemical art of the seventeenth century. While invoking memories of such amazing drawings, his work also goes beyond and extends this tradition.
The exhibition entitled "Blood of Space: Drawings by David Chaim Smith" will be at the Cavin-Morris Gallery in New York City through May 15, 2010. The opening reception occurs on Thursday, April 1st at 5:30 PM and features a musical performance by John Zorn.
"David Chaim Smith is unstuck in time. David Chaim Smith makes drawings… They are incandescent utterances from the nexus point of unutterable ecstasy. They are inchoate maps of the un-mappable places of Original Creation. Is it dangerous to document these things? Yes it is. Throughout the history of Man it has been dangerous for the Mediators between Tangible and Intangible to absorb and expose Esoteric Teachings… There is nothing New Age about this mysticism. It isn't at all user-friendly. These intricate beautifully rendered chart-like drawings compel you to give up your own time frames and become absorbed and changed. The images settle into your psyche as well as your aesthetic reference zone. But for some reason these involved mad dances through words and sacred geometries, biomorphic and astral thought forms, incantations and exhortations are not in the least solipsistic… He is a Keeper of Mysteries but his desire is for you to enter them as well so there is a tremendous amount of generosity in his Vision… The Blood of Space is integral. It is the Matrix. It is "the basic space of phenomena.""
Join us for a fascinating interview that goes from David's history of esoteric studies to the inspiration for his artwork to the very nature of creation and time and space. He is sometimes contemplative, sometimes controversial, but always interesting.
Please join us in the Occult of Personality Membership Section for the second portion of our conversation.
"Blood of Space: Drawings of David Chaim Smith"
intro music by HipGnosis and Darkfold
outro music by Chris Pusey