Podcast: Play in new window | Download (66.7MB)
Subscribe: Apple Podcasts | Email | RSS | More
Internationally renowned scholar and author Dr. Nevill Drury (1947 – 2013) is our guest in podcast episode 135.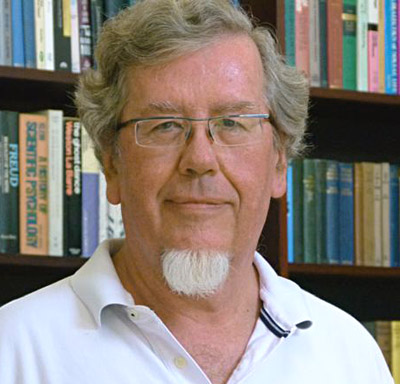 "Author, publisher and lecturer Nevill Drury is one of Australia's leading writers in the field of esoteric non-fiction, specialising in such subject areas as the Western magical tradition, shamanism and the history of New Age spirituality. He has also written a number of books on contemporary Australian art and holistic health, and has illustrated books for young children. Nevill's books have been released in 25 countries and published in 18 languages. Born in Hastings, England in 1947, Nevill has lived in Australia since he was nine. He attended Sydney University in the late 1960s and later earned his Master of Arts (honours) degree in anthropology from Macquarie University. He received his PhD from the University of Newcastle in 2008 for a dissertation on the visionary art and magical beliefs of Rosaleen Norton. Nevill's most recent publications in the field of esoteric non-fiction include Sacred Encounters: Shamanism and Magical Journeys of the Spirit (Watkins, London 2003); Magic and Witchcraft: from Shamanism to the Technopagans (Thames & Hudson, London and New York 2003); The New Age: the History of a Movement (Thames & Hudson, London and New York, 2004); Homage to Pan: the life, art and sex magic of Rosaleen Norton (Creation Books, London 2009); Stealing Fire from Heaven: The Rise of Modern Western Magic (Oxford University Press, New York 2011); and Dark Spirits: The Magical Art of Rosaleen Norton and Austin Osman Spare, published by Salamander and Sons."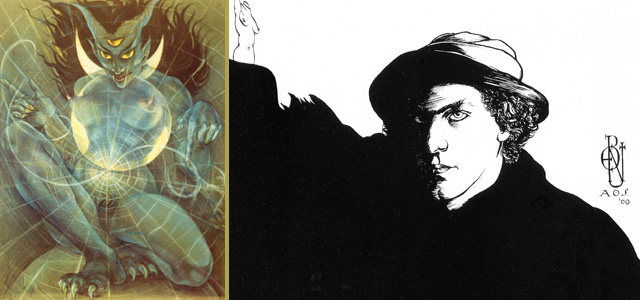 The primary purpose of our interview was to discuss Dark Spirits: The Magical Art of Rosaleen Norton and Austin Osman Spare, an amazing exploration of the lives, art, and magick of two titans of twentieth century esoteric art. Nevill has extensive experience studying Rosaleen Norton, demonstrated in several significant volumes, plus a background in art and esotericism which informs his analysis. Along with the wild, visionary artwork, Dr. Drury's insight into the lives and creative processes of Norton and Spare make this book fascinating reading for anyone interested in visionary art, trance states, and the history of western esotericism. I recommend it highly.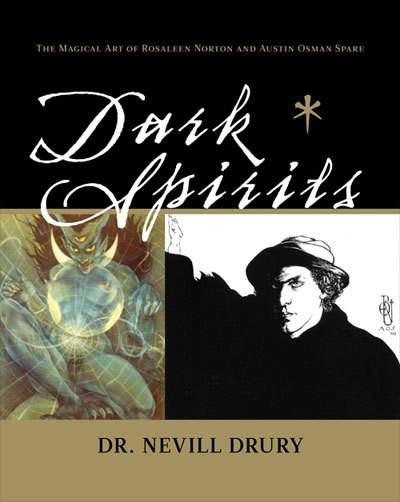 "Although they never met, the Australian witch Rosaleen Norton (1917-1979) and British visionary artist Austin Osman Spare (1886-1956) shared many points in common. As occult practitioners operating within the Western esoteric tradition, both artists were well versed in the literature of Western magic, Theosophy, kabbalah, Eastern mysticism, and modern psychoanalysis. Fascinated by mediæval magical grimoires, they also explored the 'seals' associated with elemental spirit-beings and developed unique forms of sigil magic. Perhaps even more significantly, Norton and Spare utilised their own personal techniques of self-hypnosis and trance in order to produce their distinctive visionary artworks. As this book demonstrates, there is a clear parallel between the trance states associated with the Zos / Kia cosmology of Spare and the trance magic of Norton. Profiling both artists in detail, and with in excess of 120 colour and black and white images, Dark Spirits explores the unique contributions of both Spare and Norton as visionary outsiders and is necessary reading for anyone interested in the nether regions of the magical psyche."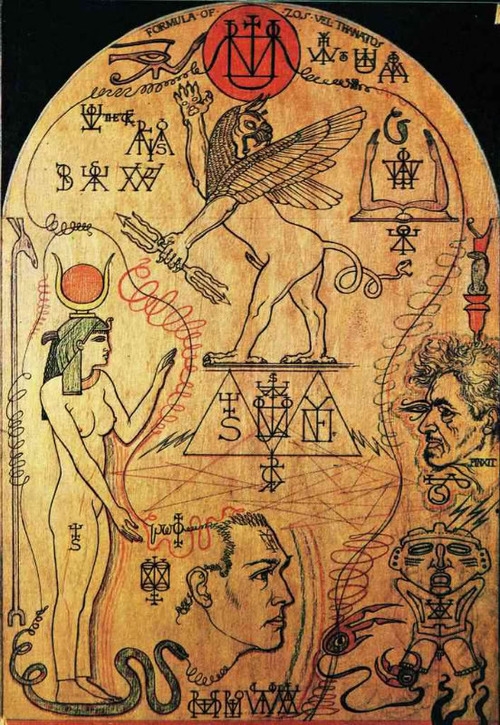 Nevill and I spent the majority of the interview discussing the magickal art of Rosaleen Norton and Austin Osman Spare, his own interest in them and their work, and the impact their work had on western esotericism, including Spare's philosophy and ideas being adopted by the progenitors of chaos magick. Drury's expertise and masterful understanding of Spare's and Norton's work and magickal ideas really come across during our conversation. It was an honor to speak with him, especially about subjects that he holds in such high regard.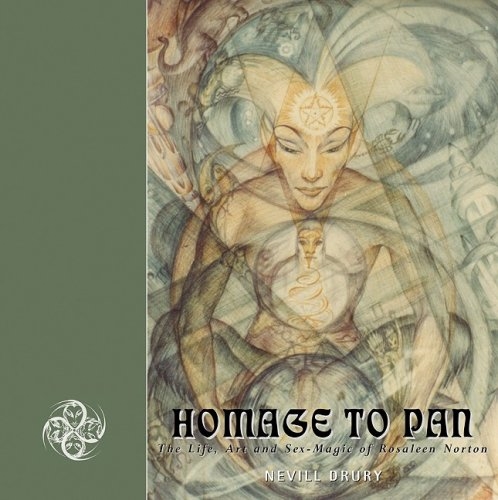 Finally, at the end of the interview, Nevill talks about his impending death. As far as he knows, his illness doesn't leave him a great deal of time and he's made his peace with it. He bravely tells about his final projects, the simple joys of life, and feeling that he's fulfilled his purpose. We also talk about the belief of death as a transition to another state of consciousness and communication from beyond. It was humbling and inspiring to hear his words and listen to him reflect on a life filled with accomplishment, learning, and mystery.
UPDATE: Dr. Nevill Drury passed on October 15, 2013, less than one month after this recording was made. His obituary can be found here – https://www.nevilldrury.com/nevill-drury-obituary.htm. In tribute to Nevill and his work, this interview was transcribed and published by OTHER Magazine as Nevill Drury: The Last Conversation.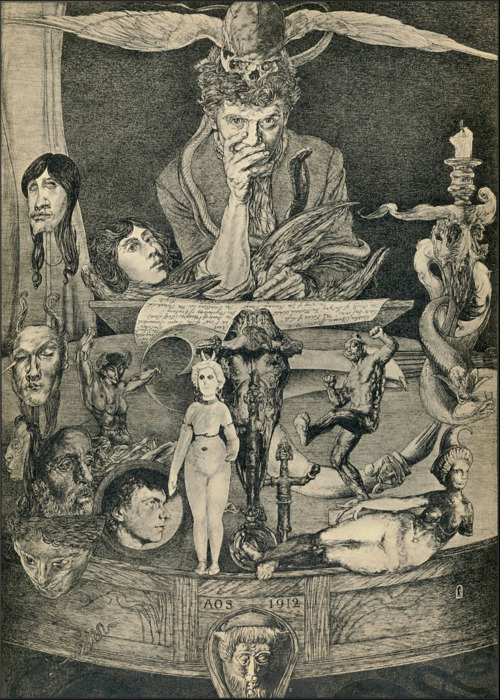 Dark Spirits: The Magical Art of Rosaleen Norton and Austin Osman Spare by Dr. Nevill Drury
Nevill Drury: The Last Conversation by Timothy Hartridge, Ethan Doyle White, Greg Kaminsky
"Rosaleen Norton" Wikipedia entry
Austin Osman Spare @ Hermetic.com
Austin Osman Spare @ Fulgur Esoterica
The Search for Abraxas (Second Edition) by Nevill Drury and Stephen Skinner
Stealing Fire from Heaven: The Rise of Modern Western Magic by Nevill Drury
The Varieties of Magical Experience: Indigenous, Medieval, and Modern Magic by Lynne L. Hume and Nevill Drury
Homage to Pan: the Life, Art and Sex Magic of Rosaleen Norton by Nevill Drury
Pan's Daughter: The Magical World of Rosaleen Norton by Nevill Drury
Pathways in Modern Western Magic, ed. by Nevill Drury
A Way Forward: Spiritual Guidance for Our Troubled Times by Anna Voigt and Nevill Drury
articles by and about Dr. Nevill Drury
"Transpersonal psychology" Wikipedia entry
"Marsh Chapel Experiment" Wikipedia entry
"Blisshrooms" – the Radiolab episode about the Marsh Chapel Experiment
intro music by HipGnosis and Paul Avgerinos
outro music – "Coming Home" by Ray Montford