This podcast episode is now available in the Occult of Personality Membership Section. Join now to receive access to this recording and over a hundred more!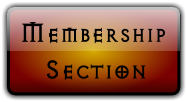 In podcast episode 73, we're joined by Memia Ayat. Memie is a healer, Wiccan, hypnotherapist, and belly dance teacher. She joins us to discuss her diverse interests and how they all fit together.
In the photo above, Memie (left) is surrounded by a strange mist…
Memie begins the interview by describing the path that led her to Wicca and alternative healing modalities. Memie discusses what it is like to be a Witch in the Salem, Massachusetts community.
A highly regarded belly dance teacher, Memie talks about her interest in belly dance, its history, and the sacred symbols created by the movements of the dancer. We then talk about hypnosis, the process and benefits, as well as past life regression. She discusses her work using color therapy and laughter therapy, describing the unique benefits of these alternative healing methods. Lastly, we talk about how her interests fit together in her life and work.

relevant links:
SolitudeHMS.com – Memie's web site
intro music by HipGnosis and Darkfold
outro music by Aepril Schaile and Last Judgement – excerpt of "A Gathering of Shades"
Upcoming class: Occult of Personality presents "Meditation and the Western Esoteric Tradition" on Thursday, October 29th at 8 PM. Please see the link for specific details.