Originally published on June 12, 2009
This podcast episode is now available in the Occult of Personality Membership Section. Join now to receive access to this recording and over a hundred more!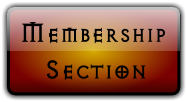 In this episode, we're joined by mage, author, teacher, and healer Andrieh Vitimus. We begin the interview by talking about Andrieh's history, his family, and how he became interested in magick. From there, we talk about what magick is and how it can be defined. Andrieh is connected with a variety of esoteric currents, including chaos magick, Voudon, and energy work. His book, entitled Hands-On Chaos Magic: Reality Manipulation Through the Ovayki Current is accessible and enjoyable.
The primary objective of Andrieh's experimental work is to present practical and useful techniques that empower the practitioner to change themselves and their world. By creatively engaging with the universe, one may grow and expand in a conscious way. He explains that there are different methods to accomplish this and each practitioner must find those that work best for them. We discuss Andrieh's experience using magick to drastically alter his circumstances and how his life story can serve as inspiration to others.
Next we discuss Andrieh's connection with Voudon and how it aids his Work. Then we talk about the practical importance of meditation, trance states, and the amazing benefits from this simple, yet profound practice. The benefits of meditative practice include improved physical and emotional health, better decision making skills, temporary refuge from the hectic pace of daily life, and greater potency of magickal operations.
I highly recommend Andrieh Vitimus' book Hands-On Chaos Magic: Reality Manipulation Through the Ovayki Current. He's presented a robust and excellent volume that is full of conceptual theory along with many meditative and practical exercises.
Hands-On Chaos Magic: Reality Manipulation Through the Ovayki Current by Andrieh Vitimus
Andrieh Vitimus in Occult Sentinel podcast episode 15 and 24
intro music by HipGnosis
outro music by The Quiet Earth Orchestra (featuring John Ludi) – "A New Light"