This podcast episode is now available in the Occult of Personality Membership Section. Join now to receive access to this recording and over a hundred more!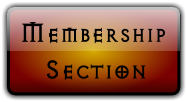 In podcast episode 93, we're joined by Peter Grey and Alkistis Dimech of Scarlet Imprint, "a talismanic esoteric and occult publisher."
Peter and Alkistis describe their magickal paths and how they arrived at the vocation of publishing fine books. They describe Scarlet Imprint and its purpose of producing magickal texts that are original, unique, and beautiful talismans. We talk about Scarlet Imprint's dedication to providing quality texts to other practitioners and the breaking of all sorts of boundaries. Some of the wonderful titles Scarlet Imprint has published include The Red Goddess by Peter Grey, Devoted, Howlings, Voudon Gnosis by David Beth, The Encyclopedia Goetica Vol.1: The True Grimoire by Jake Stratton-Kent, Diabolical, and Datura.
We then explore their recently published XVI, a collection of essays described in the following prose:
"Our civilisation is in crisis.
As we confront ecological collapse, political control, wars of terror, and wars on consciousness, we are seeking emergence from this state of emergency.

"XVI proposes gnostic strategies for liberation.
Some will consider this a dangerous and inflammatory book.
It is.

"These provocative essays from the most radical contemporary occult thinkers reveal a creative and passionate engagement with the world.

"Attacks on our freedoms can lead to freedom, the sudden enlightenment, the lightning path and the initiatory crisis that the tower also represents.

"XVI seeks to raise magickal awareness of the unique times we find ourselves in, whilst being open to the resourcefulness and indomitable nature of the human spirit to find solutions and responses to it.
This is magick attuned to the zeitgeist."
XVI features an impressive roster of magickal minds and topics. It's essays convey the message of the Tower by analyzing the world creatively, through a magickal lens, causing one to think, question, and act.
In the Occult of Personality Membership Section, Peter and Alkistis discuss Babalon, Thelema, and Aleister Crowley. If these topics interest you, be sure to listen to this amazing recording!
XVI edited by Peter Grey and Alkistis Dimech
Podcast 61 – Jake Stratton-Kent (discussing The Encyclopedia Goetica Vol.1: The True Grimoire)
Podcast 112 – Nicholaj de Mattos Frisvold (discussing Palo Mayombe: The Garden of Blood and Bones)
intro music by HipGnosis and Sundowner
outro music – "The Seventh Mirror" by Mandrake Root