This podcast episode is now available in the Occult of Personality Membership Section. Join now to receive access to this recording and over a hundred more!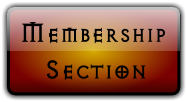 In podcast episode 72, Christopher Knowles returns to the show for the second part of our fascinating interview (if you haven't already, please listen to part 1 – Christopher Knowles and The Secret Sun, pt. 1).
Chris is the author of the Eagle Award-winning "Our Gods Wear Spandex: The Secret History of Comic Book Heroes," published by Red Wheel/Weiser and co-author of "The Complete X-Files: Behind the Series, the Myths, and the Movies," published by Insight Editions. This time, Chris joins us for a very in-depth discussion about the themes explored in his blog, "The Secret Sun".
We begin with some thoughts about space travel and then delve into the concept of secrecy and its role throughout history. Chris expresses the view that modern technology and society are evolving with greater openness and availability of information. He also discusses the possibilities of learning about ourselves from the history of humanity through the ages.
Next, we explore the concept of ancient astronaut theory as well as its synchronistic manifestations in popular culture and media. Of course, these ideas are all attempts to provide a narrative for the origins of humanity. We discuss the interpretive methods used when analyzing ancient texts, from literal to esoteric exegesis.
Chris continues to stress the importance of questions instead of answers and that fiction, especially science fiction, is one of the best methods to use for exploring the possibilities of our imagination and the Universe. Don't miss this second part of the conversation with the amazing Christopher Knowles. His research and inquisitive perspective highlight some of the great mysteries that continue to occupy humanity in our quest to discover who and what we truly are.
We also recorded an extended exploration of Dr. Carl Jung's influence and teachings on Chris and his work that is available in the Occult of Personality Membership Section.
relevant links:
Christopher Knowles and The Secret Sun, pt. 1
"Our Gods Wear Spandex: The Secret History of Comic Book Heroes" by Christopher Knowles
"The Complete X-Files: Behind the Series, the Myths, and the Movies" by Chris Knowles and Matt Hurwitz
intro music by HipGnosis and Darkfold
outro music by Aarni – "Anima"