This podcast episode is now available in the Occult of Personality Membership Section. Join now to receive access to this recording and over a hundred more!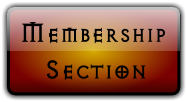 Teacher and prolific author Christopher Penczak returns to the show in podcast episode 105 (he previously appeared in podcast 58). We begin the interview by talking about the books he's published in the past couple of years.
Christopher describes the process of learning about plants, herbalism, and plant spirits which he wrote about in The Plant Spirit Familiar. In addition to witchcraft, working with plant consciousness has long been an essential component of other esoteric practices, like magic and alchemy. Christopher's book provides a method for anyone who is so inclined to "open the gateway to the Green World."
Next, Christopher describes The Witch's Heart, a compendium of practical love magick designed to aid in the creation of a balanced, happy love life. We also discuss the concept of love as the uniting force in the universe and the profound implications of understanding that fact.
Christopher then describes the The Three Rays of Witchcraft, his most inspired and ambitious work to date. This book strives to unite all the various aspects of his personal practice together, "including such diverse topics as modern Wicca, Traditional Craft, Druidism, Theosophy, Qabalah, Shamanism, and alternative health, the Three Rays provides a powerful framework to artistically synthesize many different theologies into a greater tapestry."
Then, Christopher describes his book on prosperity and money, The Witch's Coin. This is another practical book whose teachings provide ample opportunity for practitioners of every level to bring greater prosperity into their lives.
Christopher's knowledge, experience, honesty, and eloquence distinguish his work. We conclude the interview by discussing The Temple of Witchcraft and the role of religion.
Podcast 58 – Christopher Penczak
The Plant Spirit Familiar by Christopher Penczak
"J. C. Bose plant research" Wikipedia entry
"The Secret Life of Plants" Wikipedia entry
"Plants as Sensitive Agents" by Charles Allon, Journal of Borderland Research, 8/31/2000
The Witch's Heart by Christopher Penczak
The Three Rays of Witchcraft by Christopher Penczak
The Witch's Coin by Christopher Penczak
Ascension Magick by Christopher Penczak
intro music by HipGnosis and Paul Avgerinos – "Awakening"
outro music by Easily Embarrassed – excerpt of "From Sunset Last Night to Sunrise This Morning (I Don't Want to Sleep)"