This podcast episode is now available in the Occult of Personality Membership Section. Join now to receive access to this recording and over a hundred more!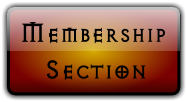 In podcast episode 79, we're joined by Collen A'Miketh, author of the book "Whiskey, Tango, Foxtrot. Over? A Book About Stuff". Collen is a mage with extensive experience in Magick and esoteric studies. We discuss his esoteric history, training, influences, and then discuss his book which is based primarily on chaos magic theory and practice, focusing on practical aspects.
Collen uses humor effectively throughout the book to present his ideas and knowledge in a very down-to-earth manner. He describes his perspective on bringing magical practice into everyday life and effective ways that this can be done. We spend some time talking about solitary work versus group work and the nature of each. We delve into the nature of perceived reality and subjectivity. Then we tackle the concept of will, manifested will, and how it applies to our practice and life. Collen also stresses the importance of humor and having fun while doing the hard work of self-realization.
Please join us in the Occult of Personality Membership Section where Collen discusses his opinion about esotericism and Freemasonry which is quite interesting considering that he's the master of his Masonic lodge. He also guides a fascinating meditation called "The Phoenix Box".
"Whiskey, Tango, Foxtrot. Over?" by Collen A'Miketh
review of "Whiskey, Tango, Foxtrot. Over?" from The Esoteric Book Review by Nina Lazarus
"Hiram a-lam-a Shaman. Hold the Abif" by Collen A'Miketh
"The True and Invisible Rosicrucian Order: An Interpretation of the Rosicrucian Allegory and An Explanation of the Ten Rosicrucian Grades" by Paul Foster Case
intro music by HipGnosis and Darkfold
outro music by Dan-O – "Ambershire"