Podcast: Play in new window | Download (Duration: 1:03:16 — 57.0MB)
Subscribe: Apple Podcasts | Email | RSS | More
Craig Williams, author of Cave of the Numinous: Tantric Physics I, from Theion Publishing, returns as our guest in podcast episode 155.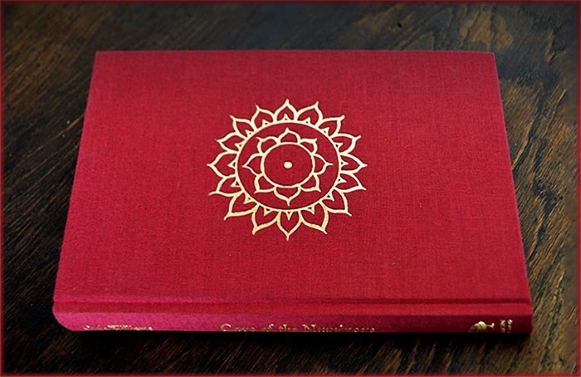 "Highly anticipated and the result of over 25 years of initiatic study within authentic Guru lineages, Cave of the Numinous by Craig Williams is one of the very few genuine expositions of the Left Hand Path in general and Left Handed Tantra in particular… Radical in its approach, the Tantric way of the Dark Goddess is a most intense and dangerous pathway towards spiritual liberation and power. Sexual alchemy, Guru Yoga, antinomian ritual and complex interactions of various Vedic sciences form a fascinating universe of spiritual transformation within which the wayfarer may attain to the supreme freedom of Kaivalya or suffer utter destruction. In Cave of the Numinous, Craig Williams expounds on most important roots of Left Hand practice and guides us into the nocturnal inner and outer environments which the practitioner must establish in order to successfully progress along the Vama Marga. Complete with rituals and glossary, this book is an invaluable resource and manual for every serious occultist and esoteric explorer, particularly for those of the Left Handed Gnosis. Cave of the Numinous features the exclusive essay "Supreme Katabasis: Kaivalya and the Kosmic Gnosis" by David Beth as an introduction."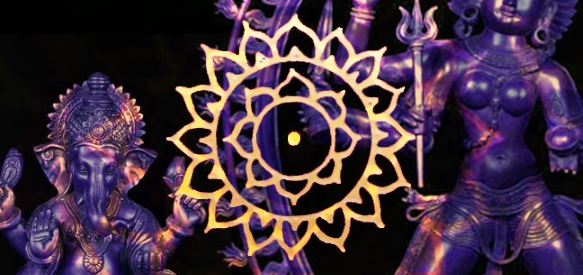 "More than a book, the Cave of the Numinous by Craig Williams (Yogacharya Dharma Rakshaka) is a companion for the journey of initiation into esoteric Hinduism. At 159 pages, it is a concise though challenging work, intended for the dedicated initiate of Left-hand Tantra, as well as other Gnostic and esoteric currents that might articulate the Mysteries through comparable symbols and teachings. It is a work that should be read slowly, methodically, and, undoubtedly, more than once or twice… As Williams makes clear in Cave of the Numinous … the aim of Left-hand Tantra is not merely to harmonize mind and body, nor to rid the person of undesirable traits, or to dissolve karma. It is the immersion of the initiate in, and their transformation through, the Gnosis of the Dark goddess. Cave of the Numinous is undoubtedly one of the most challenging books on esoteric Hinduism, precisely because it aims to simultaneously penetrate the heart of this Mystery tradition and the heart of spiritual seeker. Its lessons may not be for everyone, but they should at least be carefully considered by anyone on the journey of initiation, or that hope for authentic Gnosis." – Angel Millar, "Real Left-Hand Tantra: A Review of Cave of The Numinous"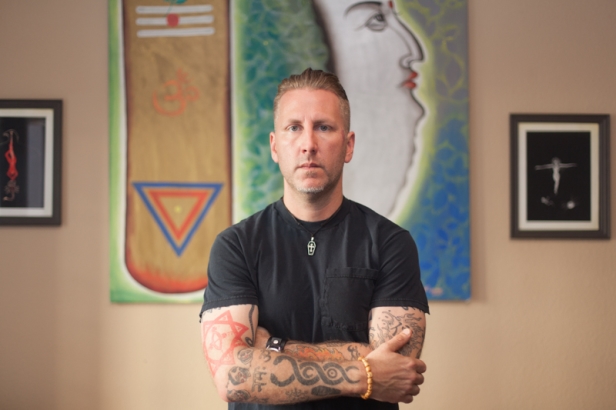 Craig Williams is one of the most innovative and important contemporary occult Gnostics and is a close personal student of David Beth. He is a Bishop of the Ecclesia Gnostica Aeterna and a highly empowered adept of Esoteric Voudon. Moving beyond a conservative myopic view of Vedic Studies, Williams has evolved a unique system of Esoteric Hinduism and Left Hand Tantra over 25 years of initiatic study in Yoga, Ayurveda, Tantra, Jyotish and Vedanta. With undergraduate degrees in Religious Studies, Philosophy, and English Literature and a Master's Degree in Oriental Medicine, Craig lives in Austin, Texas where he operates a busy private medical practice specializing in Traditional Chinese Medicine, Acupuncture and Ayurveda. He is a licensed acupuncturist and a professional member of the American Herbalist Guild and National Ayurvedic Medical Association. Williams' medical and esoteric writings have appeared in various journals and anthologies. More information can be found at his website, https://www.AyurvedaAustin.com/.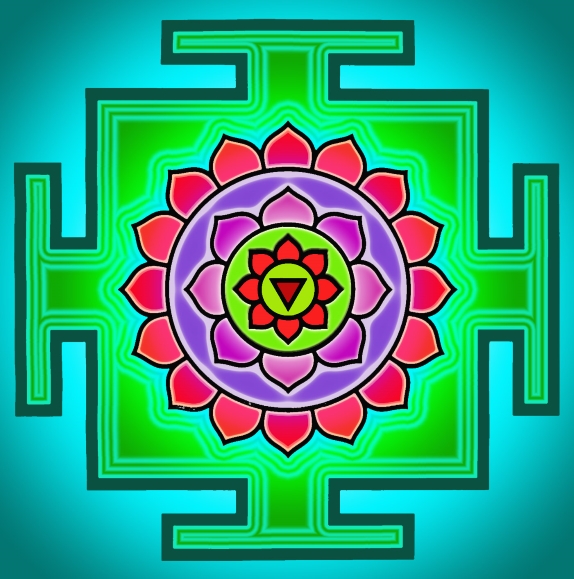 Craig Williams has appeared three times previously on the podcast, first in "Eastern Thought in the Western Occult World," the recording of the panel discussion from the 2012 Esoteric Book Conference, then in episode 129 discussing "Beyond the Paths of Frustration: Daath Gnosis," his article for CLAVIS Journal, and most recently in the recording of the historic "Voices of Modern Gnosticism" panel discussion.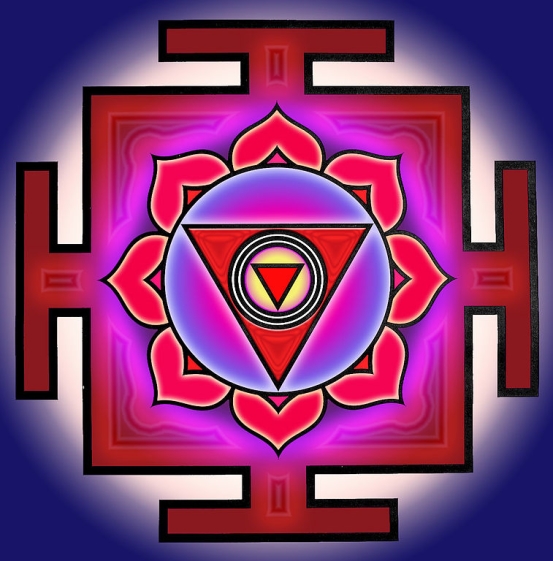 I greatly appreciate Craig's work and it's a privilege to be able to bring you this interview. I'm continually impressed by Craig's dedication, brilliance, independent spirit, and unwillingness to compromise his ideals. His insights into esoteric Hinduism are applicable to any esoteric tradition and we're fortunate to have such a luminary in times when initiation has never been more of a commodity.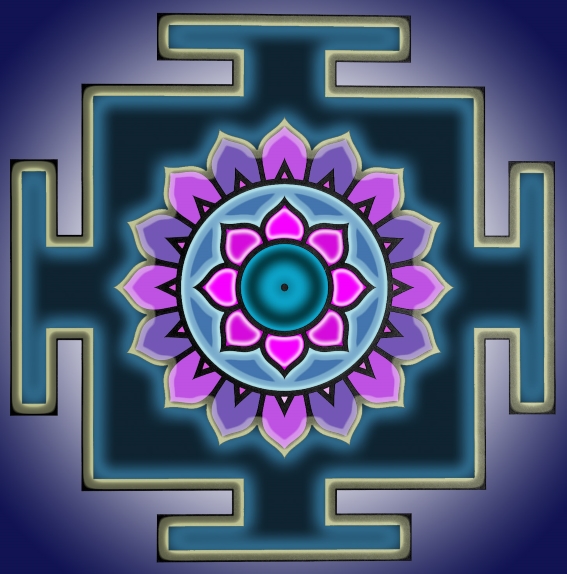 In the Occult of Personality Membership Section, Craig Williams and I continue the conversation about his excellent book Cave of the Numinous, including such wonderful subjects as the nature of the soul, Kosmic gnosis, and the mysteries of Saturn. Join us!
Craig Williams' web site – AyurvedaAustin.com
Cave of the Numinous: Tantric Physic I by Craig Williams at J. D. Holmes purchase in U.S.
Cave of the Numinous: Tantric Physic I by Craig Williams on Theion Publishing purchase in U.K. and elsewhere
ATUA : Voices from La Société Voudon Gnostique – includes two essays by Craig Williams
"Eastern Thought in the Western Occult World" – recording of the 2012 Esoteric Book Conference panel discussion
"Voices of Modern Gnosticism" – recording of the historic panel discussion
intro music by Paul Avgerinos
outro music – "Kirvani" by Simone Angele and Amir Kalhor