This podcast episode is now available in the Occult of Personality Membership Section. Join now to receive access to this recording and over a hundred more!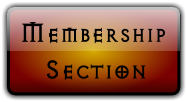 In podcast episode 96, Greg Stewart joins us to discuss Freemasonry. In addition to being a Master Mason, Royal Arch Mason, and 32nd degree Scottish Rite Mason; he's also the author of Masonic Traveler and the e-book What is Freemasonry? In addition, Brother Stewart is the co-host of Masonic Central podcast and the proprietor of the Freemason Information web site.
Our conversation begins as Bro. Stewart describes his experience in Freemasonry. We then delve into the reasons and intentions behind his internet endeavors and e-book.
Then we talk about the relationship between Freemasonry and other Western esoteric traditions, along the way discussing initiation and the inner journey of discovery that the Craft facilitates.
In the Occult of Personality Membership Section, Greg Stewart and I further discuss Freemasonry, especially in regards to anti-Masonry, neo-Templarism,  Masonic history and allegory, and much more. Join us for that fascinating conversation!
Masonic Traveler: Essays and Commentary by Greg Stewart
What is Freemasonry? by Greg Stewart
Morals and Dogma of the Ancient and Accepted Scottish Rite of Freemasonry by Albert Pike
intro music by HipGnosis and "The Dying, Magic Fire" by William Zeitler
outro music – "Under the Northern Lights" by Chrisy Pusey