This podcast episode is now available in the Occult of Personality Membership Section. Join now to receive access to this recording and over a hundred more!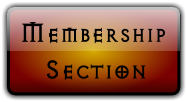 In podcast episode 85, we're joined by Jeremy Vaeni. Jeremy is a writer, director, podcaster, and experiencer of high-strangeness. He hosts and produces the successful and popular Culture of Contact and Paratopia podcasts.
Jeremy's unique perspective on UFOlogy and the paranormal have earned him fans as well as critics, but he speaks his mind with frankness and a sense of humor that's refreshing. We begin the interview hearing about his early experiences with UFOs and alien abduction. Based on these contacts, he's led to understand that UFOs and aliens are not necessarily what many may believe, in that they serve to try to rouse humanity from its waking dream.
From there, we delve into what Jeremy calls his I AM experience. I think you'll agree that his story is quite compelling, rather extreme, absolutely fascinating, brutally honest, and undoubtedly controversial.
Don't miss the second half of this fascinating interview with Jeremy Vaeni in the Occult of Personality Membership Section.
"No One's Watching: An Alien Abductee's Story" DVD
"I Know Why the Aliens Don't Land" by Jeremy Vaeni
outro music by Dan-O