This podcast episode is now available in the Occult of Personality Membership Section. Join now to receive access to this recording and over a hundred more!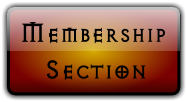 In podcast episode 78, we're joined by Joe Moore. Joe is the host of the Occult Sentinel podcast, a trained and certified breath work practitioner, and actively investigating human consciousness and evolution from a multitude of approaches. Occult Sentinel features interviews with occult and esoteric writers and teachers as well. Joe's got a good interviewing style and I always enjoy listening to his show. Aside from that, I know Joe personally and he's an incredibly dynamic guy who's insightful in esoteric matters, partly because of his extensive experience with breath work and shamanism.
Joe joins us to discuss his show, Aleister Crowley, religion and esotericism, shamanism and psychedelic exploration, the esoteric environment in the greater Boston area, 2012, and much more.
The second part of the interview where Joe talks specifically about Dr. Stan Grof and holotropic breathwork is available in the Occult of Personality Membership Section.
relevant links:
intro music by HipGnosis and "Nomads" by Darkfold
outro music by Dogstar Tantra – "Soul Strokes"
Occult of Personality presents "Meditation and the Western Esoteric Tradition", the fourth in a series, on Friday, January 29th at 8 PM in Beverly, MA. Please see the link for specific details.