This podcast episode is now available in the Occult of Personality Membership Section. Join now to receive access to this recording and over a hundred more!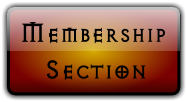 Jonathan Talat Phillips is our guest in podcast episode 99. Jonathan is the co-founder of the Evolver Social Movement, a network for "conscious collaboration," and a senior editor at Reality Sandwich, the premier web zine for transformational (counter) culture. In addition, he's also a Reiki Master, a member of the International Sufi Order, and a promoter of energetic and entheogenic healing.
We begin the interview hearing about Jonathan's experience with Reality Sandwich and his work with Evolver to facilitate an aware counterculture. He explains his intention and reasons for working within the realm of social networking. He explains that the current condition of humanity and our planet makes this movement necessary.
Jonathan discusses how recognizing the world's flaws can prompt one to action to help others in various ways. He explains that these things can be viewed in the context of a healing process. His own reactions to 9/11 and subsequent media work serves as a interesting illustration of this principle. Eventually, this experience led to his own personal awakening and conscious evolution. He mentions how following synchronicity allowed him to become unstuck and facilitated a reality shift.
Jonathan discusses how the dark night of the soul can provide the impetus for substantial conscious transformation. He relates this concept to our current conditions and how we're all involved, whether consciously or not, in this transformation. From there we talk about entheogens and neo-shamanism and the inherent implications for healing. He acknowledges the continued stigma and fear that surround the use of entheogens. Finally, we discuss the Evolver Spores (local themed monthly events), the way they function, and how they aid in "finding the others."
In the Occult of Personality Membership Section, Jonathan and I talk in greater detail about kundalini awakening and entheogenic shamanism. Join us for that revealing conversation!
Talat Healing
"Jonathan Talat Phillips: The Sacred Geometry of a Consciousness Movement"
intro music by HipGnosis and Paul Avgerinos – "Awakening"
outro music by Riding Alone for Thousands of Miles – "Brick City Love Song"