This podcast episode is now available in the Occult of Personality Membership Section. Join now to receive access to this recording and over a hundred more!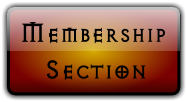 In podcast episode 94, Philippa Faulks, co-author of The Masonic Magician: The Life and Death of Count Cagliostro and His Egyptian Rite, joins us to discuss her fascinating book.
Philippa describes how she came to write the book with Robert L. D. Cooper and from there she tells us about Count Alessandro Cagliostro, his life and his devotion to the Egyptian Rite of Freemasonry. Our conversation goes into depth regarding the meaning and implications of Cagliostro's work. Notably, the story of Cagliostro highlights the anti-Masonic sentiments, or Masonophobia, that is still prevalent in some circles.
"Miracle-worker or man of straw? Count Alessandro Cagliostro was a cult figure of European society in the tumultuous years leading to the French Revolution. An alchemist, healer, and Freemason, he inspired both wild devotion and savage ridicule…

"Cagliostro's sincere belief in the magical powers … conferred by his Egyptian Rite of Freemasonry won him fame, but made him dangerous enemies, too…

"The Masonic Magician tells Cagliostro's extraordinary story, complete with the first English translation of the Egyptian Rite ever published. The authors examine the case made against him, that he was an impostor as well as a heretic, and find that the Roman Church, and history itself, have done him a terrible injustice.

"This engaging account, drawing on remarkable new documentary evidence, shows that the man condemned was a genuine visionary and true champion of Freemasonry. His teachings have much to reveal to us today not just of the secrets of Freemasonry, but of the mysterious hostility the movement continues to attract."
The Masonic Magician: The Life and Death of Count Cagliostro and His Egyptian Rite by Philippa Faulks and Robert L. D. Cooper
"Alessandro Cagliostro" Wikipedia entry
Most Holy Trinosophia by Comte De Saint-Germain
Gateways to Health: Secrets of Meditation: Simple Techniques for Achieving Harmony by Philippa Faulks
A Handbook for the Freemason's Wife by Philippa Faulks
Henna Magic: Crafting Charms & Rituals With Sacred Body Art by Philippa Faulks
intro music by HipGnosis and Sundowner
outro music – "The Masonic Magician" by Corjan