Originally published on October 12, 2008
This podcast episode is now available in the Occult of Personality Membership Section. Join now to receive access to this recording and over a hundred more!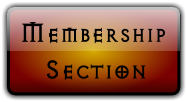 After a much needed hiatus, we return in espisode 51 with Daniel Tatman and The Bath Mystery's. I want to take a moment to thank all the listeners for your continued support and patience while awaiting a new episode, especially all those who emailed to inquire and make sure things were alright. In the next few weeks, we'll have more new episodes featuring Lon Milo Duquette discussing his amazing book, "Enochian Vision Magick," and a rare interview with Poke Runyon.
—————————————————————————————————–
Daniel Tatman has done some very interesting scholarly research on the history and architecture of Bath, Somerset, UK. We begin our conversation by talking about Dan's family history and connections to the City of Bath. One area of particular interest is his grandfather's work in Africa and its implications.
Dan describes the eventful history of the City of Bath, beginning with King Bladud and his pigs stumbling upon the healing waters of the springs. From that point, we discuss the various groups that lived in the area, including Celts and Romans and the cultural fusion that resulted, encompassing philosophy, religion, and commerce. We also talk about the way that the underground streams, veins of metals, and ley lines all converge in Bath.
The historic personages in the story of Bath and its architecture include Alfred the Great, John Wood (the Elder), and George Wither. We review how these men shaped the city and the unique architecture and symbolism they employed.
We discuss George Wither's verses that accompany the alchemical engravings of Chrispin van Passe, published as "A Collection of Emblemes, Ancient and Moderne" and the influences of this philosophy on architecture.
Daniel does an excellent job of researching and explaining the subjects of history, architecture, and symbolism in the City of Bath. His own personal connections and family history clearly add to his unique perspective.
relevant links:
The Bath Mystery's – Daniel Tatman's web site
Daniel Tatman – The Bath Mystery's: Alchemical Architecture
"Bath, Somerset" Wikipedia entry
"Order of the Bath" Wikipedia entry
"Alfred the Great" Wikipedia entry
"John Wood, the Elder" Wikipedia entry
"The John Wood Exhibition" – The Building of Bath Museum
"Palladian architecture" Wikipedia entry
"George Wither" Wikipedia entry
A collection of Emblemes, Ancient and Moderne, Quickened witheh metricall illustrations, both Morall and divine: And Disposed into lotteries, that instruction, and good counsell, may bee furthered by an honest and pleasant recreation. by George Wither
"Devil Worship in France" by A.E. Waite, SacredTexts.com (an exposition on the Leo Taxil hoax)
intro music by HipGnosis