Originally published on June 22, 2009
This podcast episode is now available in the Occult of Personality Membership Section. Join now to receive access to this recording and over a hundred more!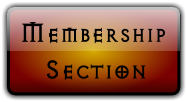 In this episode, we're joined by Aepril Schaile. "Aepril is an astrologer, musician and composer, talented dancer and dance teacher, writer and storyteller, mythologist, animal rights advocate, and Witch." She has been called "an American priestess of the Dark Goddess" and her performances are quite extraordinary. Our conversation begins as Aepril describes her early life and interest in the esoteric. From there we begin talking about her dancing, belly dance, and the combination of mythology, Magick, Astrology, theater, performance, and the creation of Beauty.
Aepril talks about identifying with darker feminine archetypes and how this influences her Work. She provides her perspective on being a Witch, living in Salem, Massachusetts, and some of her teachers and influences.
The conversation turns to Astrology, correspondences, her experience with the insights it provides, and her connection with Plutonic energies. Aepril explains how all of these esoteric and theatrical disciplines fit together for her and, lastly, hopes for the future of that Work.
relevant links:
"Aepril Schaile and Exquisite Corpse Dance Theater" Facebook page
Upcoming event: "Descent II: Dances of the Dark Goddess: DESIRE" Saturday, October 10, 2009, 8 – 10 PM, Salem, MA – see link for more details
"Belly dance (Origins)" Wikipedia entry
"The Soul's Code: In Search of Character and Calling" by James Hillman
"Technicians of Ecstasy: Shamanism and the Modern Artist" by Mark Levy
"Mysteries of the Dark Moon: The Healing Power of the Dark Goddess" by Demetra George
"Life After Death: The Burden of Proof" by Deepak Chopra
intro music by HipGnosis (latest album)
outro music by Aepril Schaile and The Judgement – "A Gathering of Shades"