Podcast: Play in new window | Download (Duration: 1:13:53 — 68.5MB)
Subscribe: Apple Podcasts | Email | RSS | More
Author and lecturer Timothy Hogan returns to the show in podcast episode 124 to discuss his most recent book, entitled Entering the Chain of Union. He was our guest previously in episode 91. In addition to his renowned writing and lecturing about the Western esoteric tradition at venues worldwide, Hogan is also the Grand Master of the Knights Templar (Ordre Souverain du Temple Initiatique) and runs CIRCES International.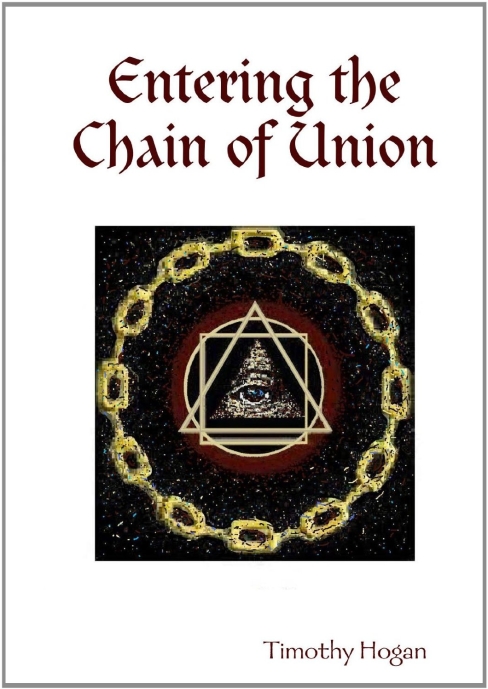 "Entering the Chain of Union explores different esoteric, spiritual, and initiatic traditions from around the world and illustrates how they share similar doctrines and rituals. This book is a first hand account by a western initiate as he examines traditions as diverse as Gnosticism, Hermeticism, Sufi, Druze, Taoist and Tibetan alchemical doctrines, Egyptian mysteries, Mayan traditions, and an exploration of many sacred monuments from around the world. It is also a first hand account of his meeting with spiritual leaders of different traditions, including Harun Yahya. This book will be particularly interesting to anyone with a background in Templarism, Freemasonry, Rosicrucianism, or Martinism… This book follows some of his travels as he attempts to do The Great Work."
Hogan begins the interview by describing his extensive recent travels to meet the leaders of esoteric traditions and tour ancient monuments. The goal of these travels was threefold: diplomacy advanced through meetings with religious leaders, to gather research for CIRCES International in studying spiritual traditions in a comparative manner, and to collect research for his book, Entering the Chain of Union. His destinations were as exotic as Nigeria, Lebanon, Turkey, and Egypt. From there Hogan begins to tell us about the intitiatic tradition of the Druze.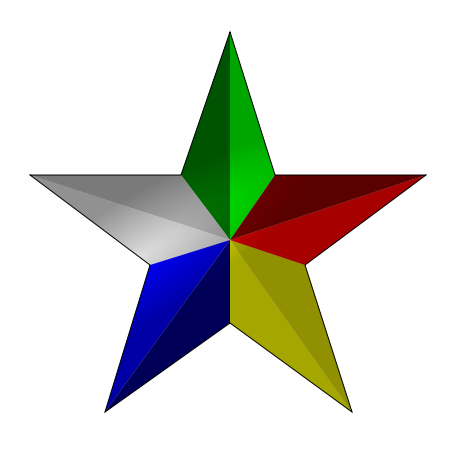 Hogan discusses some of the esoteric symbolism used by the Druze, including the five-pointed star and the twin pillars. He explains how esoteric traditions and ideas from antiquity were preserved and flourished in Islamic lands during the Middle Ages. Next, we learn about Sufism and how some aspects of their initiation ceremonies resemble aspects of initiation ceremonies in the West.
Hogan describes how the ritualistic chants of the Sufi emphasize the same vowel sounds as those used to represent deity in Gnostic traditions and some of the passwords of Freemasonry. He also provides an informed opinion about the reasons for the similarities between esoteric traditions that are vastly separated by distance and culture. Next we hear about some familiar aspects of Mayan ritual that Hogan witnessed, followed by some fascinating details of his experiences conducting initiation ceremonies within the Great Pyramid of Giza.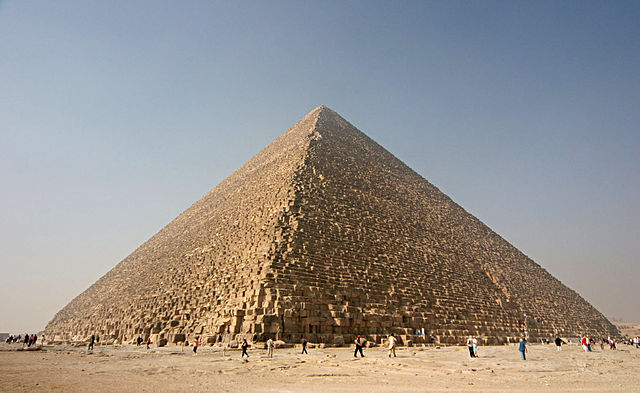 The wonders of megalithic monuments and their origins also are integral to Hogan's work in connecting the symbolism and ritual of traditions from all over the world.
Finally, Hogan shares his hopes for the future – of working together with leaders from other traditions to help guide humanity in building a peaceful and brighter tomorrow.
"The Mystic Chain binds us through time and space, it comes from the past and leads to the future. It links us with our ancestor's line, with our Masters who formed it yesterday, and with our Masters of tomorrow – so that initiates of all rites and origins may be united… Let us strive to bring all people closer together through fraternity! Let our resolve be as unbreakable as the affection forming this Mystic Chain! Let us promise to work without rest in building the Temple of Peace!" – Timothy Hogan, Entering the Chain of Union, p. 308
I highly recommend all of Timothy Hogan's work, and his most recent book, Entering the Chain of Union, is no exception. Hogan continues to provide groundbreaking texts that explain and enrich esoteric traditions. His tireless efforts to educate and forge new bonds amongst initiates are an example to us all. Entering the Chain of Union goes a long way towards validating long-held speculations about the similarities between seemingly disparate esoteric traditions. Regardless of your individual path, you're sure to find treasures in Hogan's marvelous book.
In the Occult of Personality Membership Section, Timothy Hogan talks more about the connections between esoteric traditions, specifically Gnosticism and Freemasonry. Join us for that fascinating interview!
Timothy Hogan – Occult of Personality podcast episode 91
Entering the Chain of Union by Timothy Hogan (also available in hardcover)
The Alchemical Keys to Masonic Ritual by Timothy Hogan
The 32 Secret Paths of Solomon: A New Examination of the Qabbalah in Freemasonry by Timothy Hogan
Novo Clavis Esoterika by Timothy Hogan
Revelation of the Holy Grail by Chevalier Emerys
intro music by HipGnosis and Paul Avgerinos
outro music – "Divine Union" by Hans Christian