This podcast episode is now available in the Occult of Personality Membership Section. Join now to receive access to this recording and over a hundred more!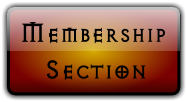 In podcast episode 87, we're joined by Kephra from Occult Digital Mobilization to discuss the free dissemination of esoteric texts on the web.
Kephra explains that Occult Digital Mobilization,or DigiMob, is a collective of individuals virtually gathered together to compile and facilitate the distribution of occult and esoteric texts. He tells how it works, including the intention and mission of the group, the submission process for the quarterly digests, the volume of content, and the technology which allows decentralized distribution, specifically BitTorrent.
Whether you agree with their methods or not, Occult Digital Mobilization is worth examining in terms of esoteric study in modern times.
occultmobilization on The Pirate Bay
"BitTorrent (protocol)" Wikipedia entry
music by HipGnosis, Darkfold, and Dan-O
Thanks again to episode sponsors Jaesun and Theresa! Check out Jaesun's artwork at Darkson Studios.
The next Tarot symbolism workshop, Three Keys to Insight, is scheduled for Friday, June 25th at Eternal Balance in Beverly, Massachusetts. See you there!