Originally published on April 14, 2009
This podcast episode is now available in the Occult of Personality Membership Section. Join now to receive access to this recording and over a hundred more!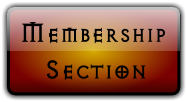 In this episode, we turn to writer Greg Fish for a scientific and skeptical perspective on a variety of interesting subjects. He provides this viewpoint in his blog Weird Things, "researching big things, looking for the amazing, the unexpected and illuminating old facts in a new light," as well in his essays on science, technology and social issues for BusinessWeek.com. Our conversation begins with a brief analysis of the intersections of extraterrestrial life, ultraterrestrial intelligences, space travel, ancient civilizations, and theology.
Then we delve into the area of UFOs, secret government projects, advanced technology, ancient astronaut theory, and eschatology. Fish's study of the occult, conspiracy, UFOlogy, and related scientific evidence is useful for his skeptical analysis.
Our next subject is transhumanism, the philosophies involved, and the potential for future conflict. Lastly, Fish reviews the concept of conspiracy and some of the pitfalls.
Greg Fish has kindly offered the first two chapters of his fiction book "Shadow Nation" to listeners as a free download – "Shadow Nation" sample chapters PDF
relevant links:
Weird Things – Greg Fish's blog
"The Wow! Signal" by Greg Fish
"The Hidden Records Interview" – Occult of Personality interviews Wayne Herschel
"The Hidden Records" by Wayne Herschel and Birgitt Lederer
"Podcast 17 – The Secret Cipher"
"Secret Cipher of the UFOnauts" by Allen H. Greenfield
"Podcast 31 – Scrying the Universe"
"Secret Rituals of the Men In Black" by Allen H. Greenfield
"The Sirius Mystery: New Scientific Evidence of Alien Contact 5,000 Years Ago" by Robert Temple
"The Science of the Dogon: Decoding the African Mystery Tradition" by Laird Scranton
"Sacred Symbols of the Dogon: The Key to Advanced Science in the Ancient Egyptian Hieroglyphs" by Laird Scranton
"A Closer Examination of the 2012 Phenomenon" – Occult of Personality interviews researcher Angela Michaels
"Transhumanism" Wikipedia entry
intro music by HipGnosis