This podcast episode is now available in the Occult of Personality Membership Section. Join now to receive access to this recording and over a hundred more!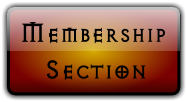 Master numerologist Richard Andrew King is our guest in podcast episode 111. Richard describes his quest to understand the mysteries of life, which led him to the study of numerology. After much study and research, he eventually formulated "THE KING'S NUMEROLOGY© – a revolutionary numerology system of defining, describing and interpreting those energies and forces which comprise our lives and destinies."
Richard then explains the basics of numerology and how it can be practically applied to our lives. His system is devised and proven to allow one to interpret their life within a larger, more coherent context. Richard's passion and expertise shines through in his clear descriptions. He also explains that there is more to life than what we can see and touch, the world of spirit is vast, we each have a purpose in life, and it is within our grasp to find out what that purpose is. Of course, this raises fundamental questions about the origins of our calendar, language, and the nature of human consciousness.
Richard then shares with us his knowledge about spiritual masters and his understanding of the requirements to gain progress on the spiritual path. He describes the masters as living links between us and the transcendent, and the role of the masters is to guide us home. Richard stresses that dedication, perseverance, and hard work are required to make spiritual progress. He also highlights the importance of balance in all aspects of existence.
Richard then shares his thoughts about the numerological significance of the times we're living in now, as well as the future. His insightful observations provide a way to interpret our world in a highly systematic way. We conclude the interview by discussing the remarkable numerology involved in 9/11, and how its implications shape our future.
In The King's Book of Numerology Volume One: Foundations and Fundamentals, Richard Andrew King had done something remarkable. He has provided seekers with comprehensive, but simple ways to interpret their lives and navigate the future. The book is essentially a doorway through which the reader may enter in order to begin seeing and interpreting the world in a way that is logical and magickal, albeit with a bit of work required. I found the information about numbers and their meanings to be entirely complimentary to other teachings in tangential areas such as Qabalah, Tarot, and Astrology.  If you're looking to learn more about numerology, I highly recommend Richard's book.
Numerology Articles (including "Spires of Fire – A Tribute to 9/11")
The King's Book of Numerology, Volume One: Foundations and Fundamentals by Richard Andrew King
The King's Book of Numerology, Volume Two: Forecasting Part 1 by Richard Andrew King
Messages from the Masters: Timeless Truths for Spiritual Seekers by Richard Andrew King
The Age of the Female: A Thousand Years of Yin by Richard Andrew King
Destinies of the Rich and Famous: The Secret Numbers of Extraordinary Lives by Richard Andrew King
intro music by HipGnosis and Paul Avgerinos
outro music – "Numerology" by Kukkiva Kunnas