This podcast episode is now available in the Occult of Personality Membership Section. Join now to receive access to this recording and over a hundred more!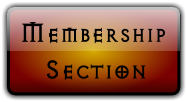 In podcast episode 92, we're joined by international bestselling author Tim Wallace-Murphy to discuss his book, Hidden Wisdom: Secrets of the Western Esoteric Tradition.
Tim Wallace-Murphy is renowned for his books which delve into the mysteries surrounding the Knights Templar, Rosslyn, sacred geometry, and especially Rex Deus. His latest book encompasses all these and much more, broadening the scope to include the philosophies that were perpetuated and propagated by the guardians of the Western Mystery tradition. Hidden Wisdom begins in prehistory with the dawn of civilization and finishes in modern times, encompassing the intertwined currents of history and esotericism. In our conversation, Tim talks about this secret tradition, as well as its significance to world history and ourselves.
"The influence of the Masonic order has long been a matter of speculation and public concern, but the existence of the Rex Deus families was almost completely unknown until quite recently. However it is now known that they spread their teaching far beyond the limited confines of their bloodline, firstly by founding the Knights Templar, then by the propagation of the Grail sagas, by promoting the tarot, through their influence on early Freemasonry, and by their patronage of great artists of the Renaissance such as Botticelli and Leonardo Da Vinci. Their initiatory teaching is also recognized as having a seminal influence on scientists such as Robert Boyle and Isaac Newton and esotericists such as Robert Fludd and Johann Valentin Andreae; individuals of genius and originality held by historians to be the major forces in the creation and sustaining of the new age of enlightenment we call the Renaissance."

-Tim Wallace-Murphy, Hidden Wisdom, p. 185
"Tim Wallace-Murphy's mammoth Hidden Wisdom is an ambitious and determined attempt to wrench the "secret knowledge" of the Western tradition out of the shadows of neglect and into the light of historical consciousness, where its wisdom, which is all too needed today, will no longer be hidden."
– Gary Lachman, author of Rudolf Steiner: An Introduction to His Life and Work
Hidden Wisdom: Secrets of the Western Esoteric Tradition by Tim Wallace-Murphy
"Jesus bloodline" Wikipedia entry
intro music by HipGnosis and Paul Avgerinos
outro music – Under the Rose