Podcast: Play in new window | Download (Duration: 1:02:37 — 57.3MB)
Subscribe: Apple Podcasts | Email | RSS | More
Welcome to Occult of Personality: esoteric podcast extraordinaire. I'm your host, Greg Kaminsky. In episode number 206, I'm absolutely thrilled to bring you an interview with Freemason, occultist, and author Jaime Paul Lamb. But first, I want to take a moment to wish all of you a Blessed Winter Solstice, Joyous Yule, Merry Christmas, Happy Hanukkah, and a Happy New Year! May the Light Also Be Born Again in Your Own Hearts!
Occult of Personality podcast is made possible by you, the listeners, and by the subscribers to https://chamberofreflection.com, our membership site who aid us in the cause of informed, authentic, and accessible interviews about western esotericism. Thank you! Because of your support, we're able to bring you recordings of this caliber and many more to come.
I want to take a moment to announce that my own book, tentatively titled Celestial Intelligences—Angelology, Cabala, and Gnosis: Giovanni Pico della Mirandola's Quest for the Perennial Philosophy by Greg Kaminsky, and typeset and illustrated by Joseph Uccello, is scheduled for release by Anathema Publishing Ltd. in 2021. I am very excited to be working with Gabriel and Anathema Publishing along with my friend, the talented artist Joseph Uccello to publish my extensive research into Pico's syncretic mysticism. More to come on this book in 2021!
Now, a word about another one of our sponsors. I support the work of Phoenix Aurelius by purchasing his alchemical products and services. You can do the same and help support Occult of Personality podcast at the same time when you go to https://www.phoenixaurelius.org/?ref=occultofpersonality, or just click Phoenix's logo on the side of the Occult of Personality website, and then make a purchase.
Now, in episode 206, an interview with Freemason and author Jaime Paul Lamb about his most recent book, Approaching the Middle Chamber: The Seven Liberal Arts in Freemasonry and the Western Esoteric Tradition. You can find Jaime Paul Lamb online at https://www.jaimepaullamb.com/.
In the culmination of the second section of the Fellowcraft degree, prior to entering the symbolic "middle chamber" of King Solomon's Temple, the craftsman must ascend a flight of winding stairs, where important lessons are bestowed upon the craftsman for future reflection and study. Unfortunately, few craftsman have undertaken the study of the Seven Liberal Arts and Sciences, perhaps due to the fact that prior to this book by Brother Lamb, few books have taken an in-depth look at the Seven Liberal Arts and Sciences. This is a well-written, well-researched, and very approachable book that explores how the Seven Liberal Arts and Sciences relate to Freemasonry, as well as other esoteric traditions. This book is an instant classic, and a must read for anyone who has tread upon the flight of winding stairs to the middle chamber.


In his latest offering, Freemason and occultist Jaime Paul Lamb minutely analyzes the wealth of hidden knowledge and symbolism contained in the lecture of the Masonic Fellow Craft degree, colloquially referred to as the "Middle Chamber Lecture." Lamb provides a detailed historical context for each subject, while simultaneously offering hundreds of unprecedented observations from the perspective of the Western Esoteric Tradition. The dizzying scope of this almost impenetrable component of Masonic ritual is deftly handled by Lamb, as he sequentially tackles subjects such as the operative and speculative dynamic in Masonry and its correlative in the Hermetic Arts, the qabalistic significance of the Brazen Pillars, the mythological symbolism underlying the ancient orders of architecture, the occult application of the five human senses and, finally, the esoteric substrata of the seven liberal arts and sciences.


From Jaime Paul Lamb: I'm excited to announce the release of Approaching the Middle Chamber: The Seven Liberal Arts in Freemasonry and the Western Esoteric Tradition. It is 138,000 words, 452 pages and is copiously illustrated. If you have ever experienced the Fellow Craft degree (or if you are a non-Mason interested in the Seven Liberal Arts and/or Western Esotericism), you are going to find a lot to like in this book. I believe it fills a major vacancy in Masonic and occult literature. Huge thanks (again!) to The Laudable Pursuit for doing an amazing job editing, laying out and formatting this quality paperback edition—the book is absolutely gorgeous.

Jaime Paul Lamb, who also authored the previously well-received Myth, Magick & Masonry: Occult Perspectives in Freemasonry (The Laudable Pursuit, 2018), was raised at St. Johns Lodge No. 6, F.&A.M., chartered in 1765 at Norwalk, CT. He is currently the lodge organist at Ascension Lodge No. 89, F.&A.M., Phoenix, AZ. Lamb is past master of Arizona Research Lodge No. 1, Phoenix, AZ and is a member AASR NMJ (Valley of Bridgeport) & SJ (Valley of Pasadena) and Phoenix York Rite Bodies. He is also involved in the Arizona College SRICF. Lamb's main avenues of research include: Hermetic Qabalah, Rosicrucianism, Alchemy (spagyric or vegetable kingdom, primarily), Mystery Cults, Renaissance Astrology, Tarot Symbolism, Comparative Mythology, Comparative Religion, Esoteric Psychology and Ceremonial Magick.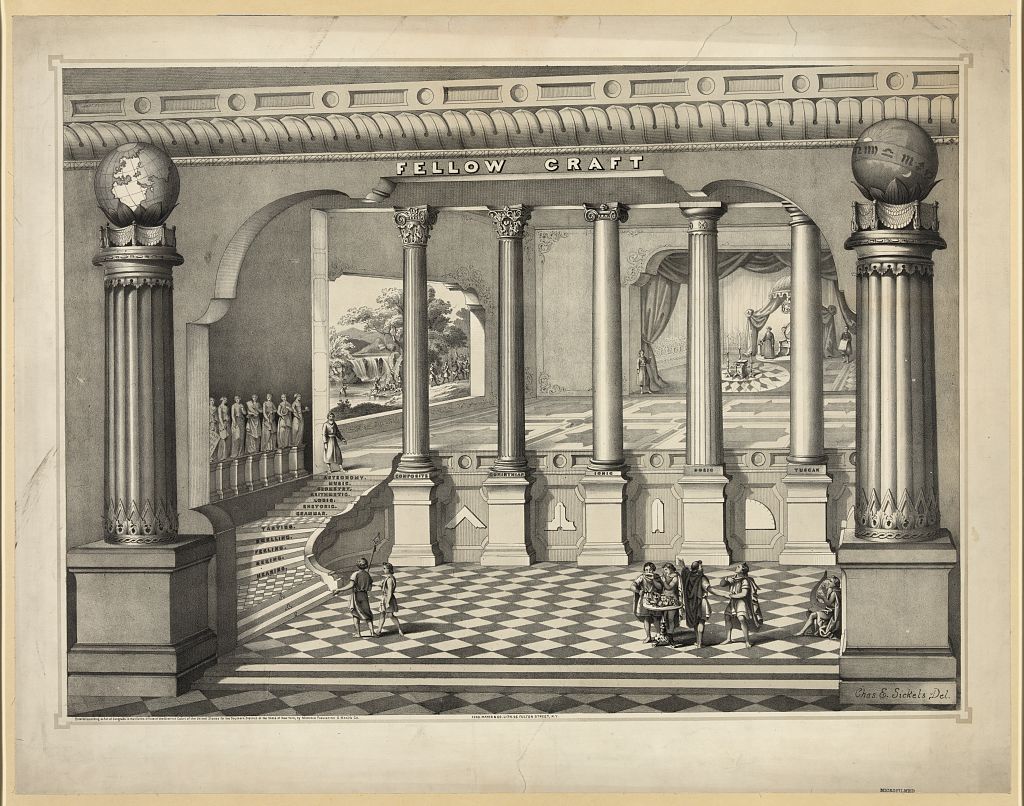 I really loved Jaime Paul Lamb's recent book Approaching the Middle Chamber. For me, this was the ideal book that I've been seeking since before I even considered submitting an application to my local lodge. The first 20 or so minutes of the interview is me praising Lamb's work to the moon and back, so you know that this book is worth your time, whether you're a Freemason or not. Anyone interested in the symbolism, study, and practice of any aspect of Western esotericism will appreciate this fine volume. I was impressed by Lamb's penetrating insights and extensive sourcing. I highly recommend Approaching the Middle Chamber. If you enjoy listening to this show—get this book right away—you'll be glad you did.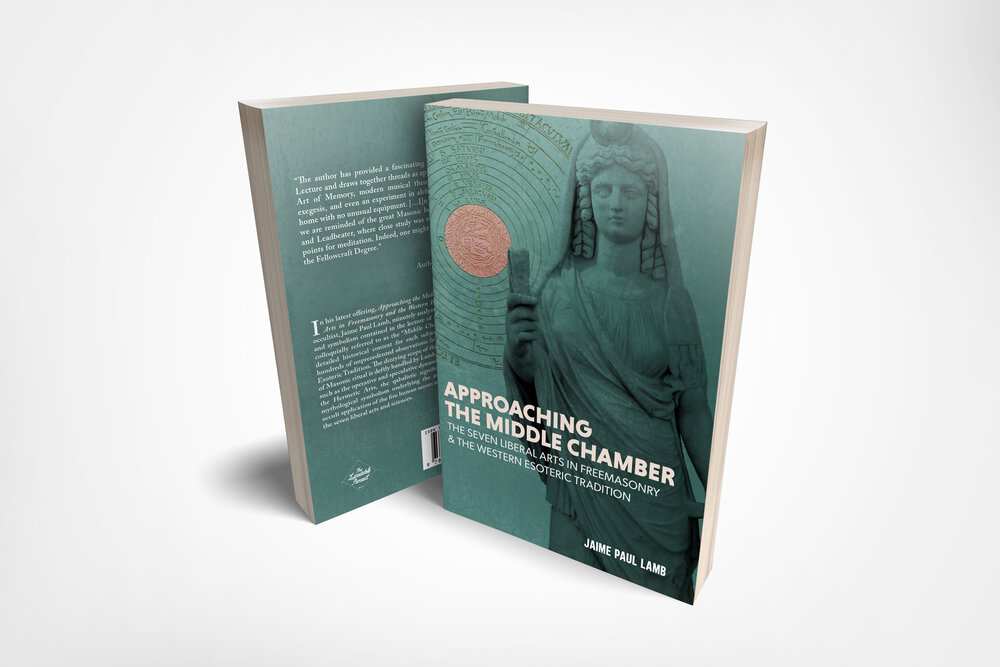 The intro music is "Awakening" by Paul Avgerinos (https://magnatune.com/artists/albums/avgerinos-gnosis?song=3) and the outro music is "In the Middle" by Beight (https://magnatune.com/artists/albums/beight-rhythm?song=10).
In the Chamber of Reflection, Jaime Paul Lamb and I continue the conversation. We delve into his insights regarding the number 15 and the magic square of Saturn. We talk about our impressions of the founders of Freemasonry based on what we can read and observe. Lamb discusses the wages he's been paid in terms of penetrating the hidden recesses of nature to plumb the depths of her secrets. Then we go even deeper into the implications of his work and where it leads. Listen to that exclusive recording at https://chamberofreflection.com or at our Patreon at https://www.patreon.com/occultofpersonality.
I'd like to remind you that although you're able to listen to this podcast at no charge, it costs time and money to create. We ask you to support our efforts and the creation of future podcasts by joining the membership section at https://chamberofreflection.com or subscribing via Patreon at https://www.patreon.com/occultofpersonality. And if you're already supporting the show or have done so in the past – my heartfelt thanks and I salute you!
Thanks for listening and until next time . . .
https://www.thelaudablepursuit.com/store/approaching-the-middle-chamber-the-seven-liberal-arts-in-freemasonry-and-the-western-esoteric-tradition