Podcast: Play in new window | Download (Duration: 1:05:19 — 59.8MB)
Subscribe: Apple Podcasts | Email | RSS | More
Welcome to Occult of Personality: esoteric podcast extraordinaire. I'm your host, Greg Kaminsky.
In episode number 207, our friend Derek Hunter returns to the show to discuss his recent book, The End of the World: A Love Chaos Grimoire for the Survival and Evolution of Human Beings.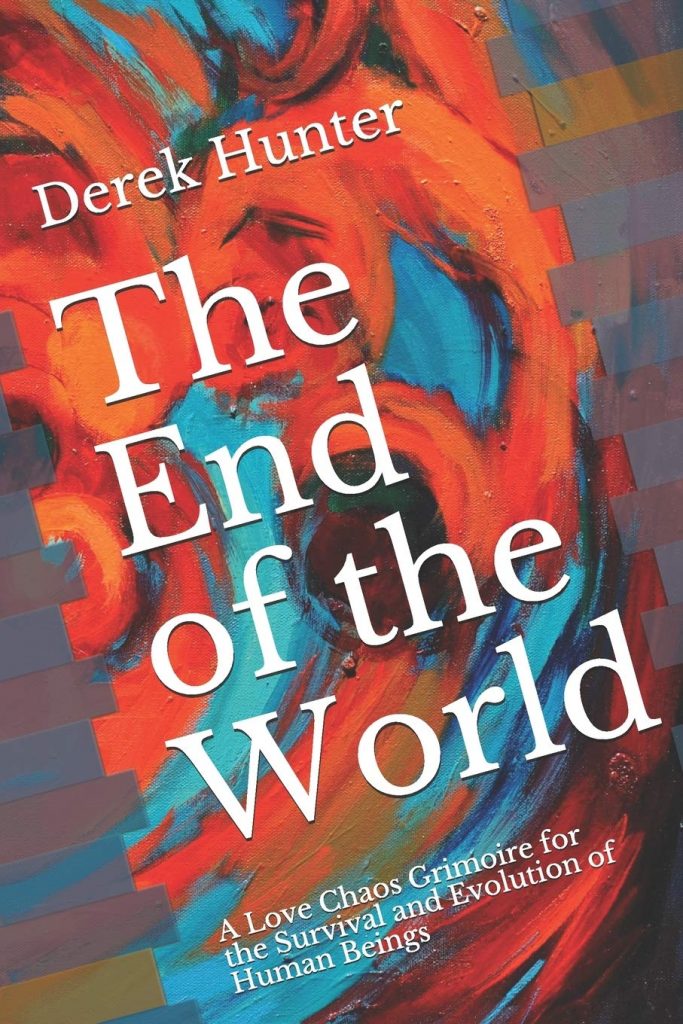 Occult of Personality podcast is made possible by you, the listeners, and by the subscribers to https://chamberofreflection.com, our membership site who aid us in the cause of informed, authentic, and accessible interviews about western esotericism. Thank you! Because of your support, we're able to bring you recordings of this caliber and many more to come.
I want to take a moment to announce the publication of my first book! It's entitled PRONAOS: Reflections on the Preliminary Practices of Buddhist Tantra from a Western Perspective. If you're interested in esoteric spirituality and the pursuit of gnosis, seeking effective and practicable methods that produce transformation and even have the potential to bring the practitioner to self-realization, then this book is for you. Designed to provide readers with a perspective on the view and methods of the preliminary practices of Buddhist Tantra (Vajrayana) in a way that is accessible and applicable to modern Westerners, using examples and quotations from familiar philosophical and esoteric traditions. Because human beings are essentially similar, this path can be effective and has proven to be so for women and men across centuries, continents, and cultures. The highest spiritual realization is available to all of us regardless of who we are, where or when we live, or any other circumstance provided we receive the teachings and practice the methods. This book is a first step towards that. Available at https://www.amazon.com/PRONAOS-Reflections-Preliminary-Practices-Perspective/dp/B08WZHBQDF/.
Now, in episode #207, an interview with Derek Hunter about his recent book, The End of the World: A Love Chaos Grimoire for the Survival and Evolution of Human Beings. You can find Derek online at https://www.love-chaos.com/ and you may recall that Derek last joined us previously in 2018 (https://occultofpersonality.net/3-in-1/).
"The end of the world as we know it may indeed be upon us. The window of opportunity for human beings to survive this century is getting smaller with each passing year, each passing decade. While there are many books out there for ways to increase our chances of survival by combating climate change and other possible causes for the demise of humanity, this book offers an unusual approach: to use Magick as a means of survival and also evolution. This book is a call to action for all practitioners of Magick, to utilize whatever practice that you currently utilize for the purpose of the survival and evolution of human beings. It offers one example made by the author, but it in no way suggests this is the only way. The book is meant to encourage, not dictate. Readers are welcome to take what they find within these pages for their own use, and for those unfamiliar with occult practices, they too can participate as well. All are welcome. Magick works, as any practitioner will tell you. Typically, modern magick details what to do for individual benefits. This book and the 6-day ritual Hunter undertook from March 6th to March 11th, 2020, is not about individual success, it is about how we can use magick to benefit us all, as a species."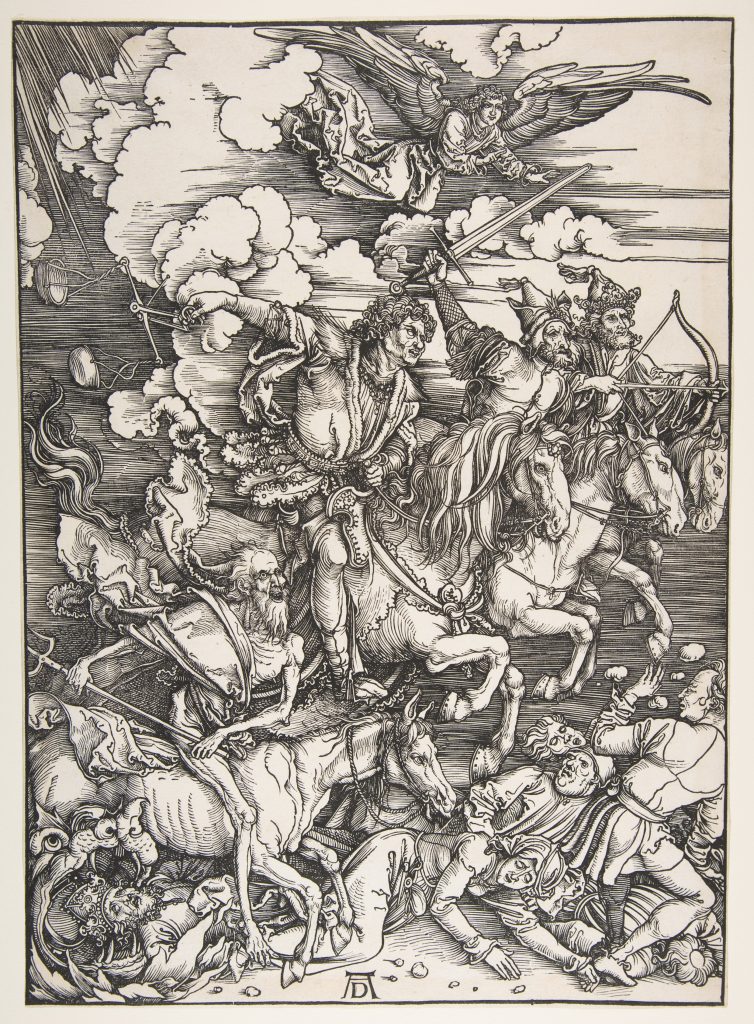 I really like the intention behind Derek's work and this book and appreciate the desire to benefit humanity by esoteric means. I also feel that this is one of the more positive reactions to the events of the past year that I've seen. This interview was quite enjoyable as Derek is a kind, thoughtful, and good man who has overcome adversity and works to help others. All of that comes through his words and deeds as you'll hear in this interview. I recommend Derek and his work. His approach to spirituality is genuinely from the heart and that is a great quality.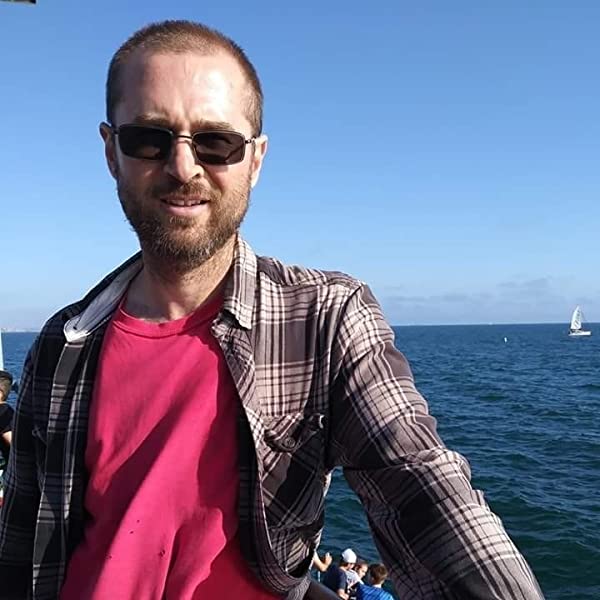 "Derek Hunter is a writer of fiction and non-fiction, the founder of Love Chaos, a non-dogmatic, agnostic philosophy and way of life. Hunter created Love Chaos in 2014 with the publication of the first book, Love Chaos. It was conceived as a means for Hunter to help himself in a dark time in his life, and also to help others."

The intro music is "Awakening" by Paul Avgerinos (https://magnatune.com/artists/albums/avgerinos-gnosis?song=3) and the outro music is "Evolution" by MRDC (https://www.magnatune.com/artists/albums/mrdc-timecode?song=4).
In the second half of this interview in the Chamber of Reflection, Derek Hunter goes into depth about the specifics of his magical work and the deities involved. It's great to get this level of insight into a private magical working that was designed to have vast effects. Thanks to Derek for sharing with us. Listen to that exclusive recording at https://chamberofreflection.com or at our Patreon at https://www.patreon.com/occultofpersonality.
I'd like to remind you that although you're able to listen to this podcast at no charge, it costs time and money to create. We ask you to support our efforts and the creation of future podcasts by joining the membership section at https://chamberofreflection.com or subscribing via Patreon at https://www.patreon.com/occultofpersonality. And if you're already supporting the show or have done so in the past – my heartfelt thanks and I salute you!
Thanks for listening and until next time . . .
https://www.amazon.com/End-World-Grimoire-Survival-Evolution/dp/B08C9CZ1GW