This podcast episode is now available in the Occult of Personality Membership Section. Join now to receive access to this recording and over a hundred more!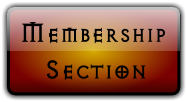 Christopher Moors, a writer, artist, musician, and the spirit behind CreativeCosmos.org, returns to the show to discuss some thoughts that arose since his last appearance in Podcast 47 – Exploration of the Inner Realms.
We begin the interview discussing the student/teacher paradigm and how it manifests in terms of one's conscious unfoldment process. The inherent value in learning from one who is already accomplished is clear. Chris then talks about learning to discern by intuition and awareness. Then we explore distractions on the path and the value of a practice, especially meditation.
Chris talks about practical ways to deal with the stress and how he puts larger issues of politics, history, and economics in perspective. He explains different degrees of awareness, the information age, and the evolution of a collective consciousness. We discuss some thoughts and opinions about other teachers like Jiddu Krishnamurti and Thich Nhat Han. He describes his books "Rainbow Sky" and "Truth in a Sea of Obfuscation". Chris also talks about creating space for inspiration and creativity to manifest within one's life.
Sit back, relax and enjoy another conversational contemplation with Christopher Moors…
Creative Cosmos Books and Archives
Podcast 47 – Exploration of the Inner Realms
intro music by HipGnosis and Darkfold
outro music by Christopher Moors