Podcast: Play in new window | Download (70.8MB)
Subscribe: Apple Podcasts | Email | RSS | More
Aepril Schaile, Sarah Jezebel Wood, and Joseph Shepard are our guests in podcast episode 134 to discuss OCCULT, the esoteric arts salon taking place the weekend of September 28th and 29th in Salem, Massachusetts.
 image by Bryce Churchill, Hexagram/Pentagram design inspired by Richard Ravish
OCCULT is a weekend long Esoteric Salon honoring, exploring and celebrating the intertwining vines which feed both Magick and Creative Art. Its purpose is to recognize that, especially together, both Magick and Art are greater than the sum of their parts and each in dwells the other; they are rooted together. You can find the OCCULT Esoteric Arts Salon web site at https://www.occultartssalem.net/ and tickets are now on sale for this amazing event, which includes a performance of Aleister Crowley's Liber XV Gnostic Mass on Sunday, September 29th by Knights Templar Oasis of O.T.O.
"Aepril Schaile is a priestess of the Dark Goddess. Working through the ancient and ever-evolving arts of Bellydance, Music, Ritual-Theatre, and Divination, Aepril Schaile creates art making the archetypal Dark Feminine sacred again. Sought after for events throughout the US and Europe, she is internationally recognized for her pioneering innovation and leadership in Gothic and Theatrical Bellydance. Her performances shamanistically and ritualistically invoke the archetypal Feminine as a force of Nature and Magick. Her Exquisite Corpse Dance Theatre Co. enjoyed a sold-out debut run of "The Book of Lilith: Goddess, Demon, First Woman," an original, full-length ritual-theatre bellydance production. She is a co-faciliator of Lunaris ritual dance collective. Aepril is an acclaimed musician and composer, a writer, an animal rights advocate, a Witch and Thelemite. Aepril holds an MFA in Interdisciplinary Art."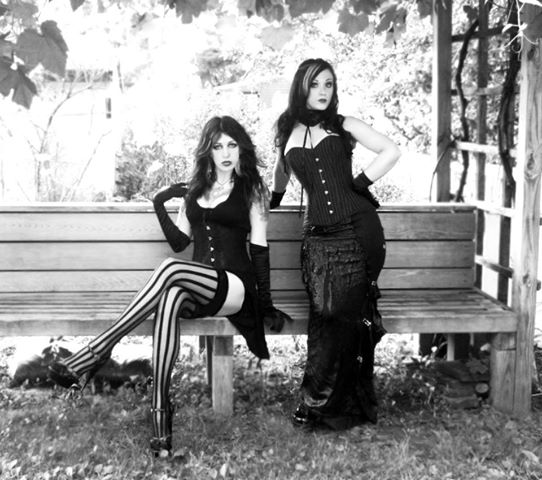 "Sarah "Jezebel" Wood is a bellydance fusion artist and certified yoga instructor living in the Greater Boston Area where she teaches weekly classes and performs regularly. Her inspirations vary from the natural world to the occult to visionary art. Sarah is a Thelemite and co-director of Lunaris, a ritual based dance collective whose mission is to physically manifest the workings of the soul and spirit through the art of dance, ritual, and theater. For the last 4 years Sarah worked in New York for visionary artist Alex Grey, the creator of the Chapel of Sacred Mirrors. There she facilitated a heavy event schedule which included: Full Moon Ceremonies, Art Church, Equinoxes, Solstices, and whole slew of other art inspired events."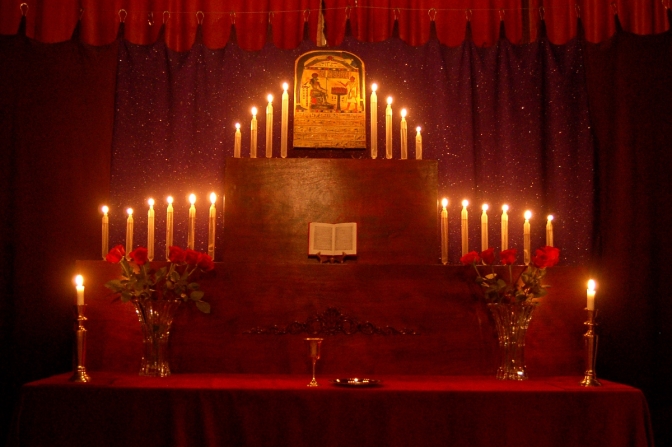 "Joseph Shepard began the study and practice of Magick at the age of 17 after discovering the secret to making things occur directly from the imagination to the plane of physicality, both in the realm of self-protection and desire to fulfill nature's designs. He was formally assigned to the promulgation of Aleister Crowley's Thelema through the Holy Order of Ra Hoor Khuit, the Ordo Templi Orientis, and the A.'. A.'. Shepard graduated with a BFA in painting from Massachusetts College of Art and he's had sporadic exhibitions of film, paintings, collages, as well as the performance of public and private magickal ritual."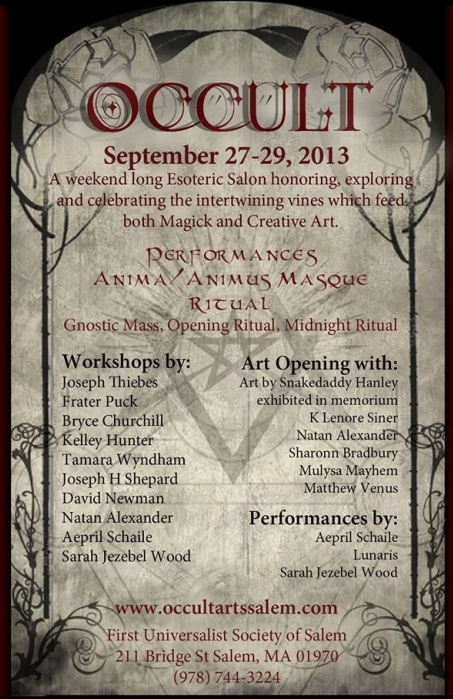 Aepril and Sarah are two of the organizers of the OCCULT Esoteric Arts Salon, and both are performing as well. Joseph is presenting on "Surrealism and the Occult" and participating in a panel discussion, moderated by yours truly, on "Art Making and Magickal Practice," which is sure to be fun (see the schedule here). Other presenters and artists include: Joseph Thiebes, David Newman of the Hermetic Arts Learning Center, Frater Puck, Kelley Hunter, Tamara Wyndham, Natan Alexander, Bryce Churchill, K. Lenore Siner, Matthew Venus, Mulysa Mayhem, and more. If you're interested in esotericism and art, I encourage you to attend what is sure to be an epic event. Tickets are now on sale!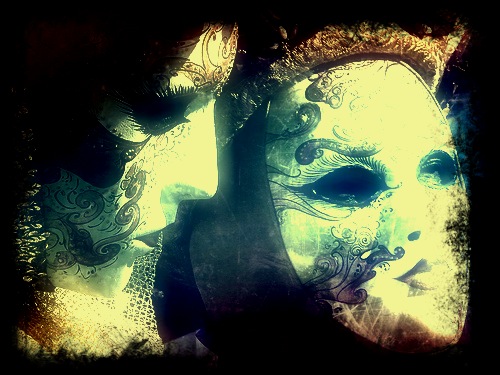 "Interview with Aepril Schaile: Esoteric Salons and Magickal Art" by Jason Pitzl-Waters at The Wild Hunt
intro music by HipGnosis and Paul Avgerinos
outro music – "something about eve" by Falling You