Podcast: Play in new window | Download (Duration: 43:16 — 44.2MB)
Subscribe: Apple Podcasts | Email | RSS | More
Orryelle Defenestrate-Bascule, the internationally acclaimed artist and mage, returns to the show as our guest in podcast episode 166 to discuss his Tela Quadrivium book series, alchemical chess, and his upcoming show at Catland in Brooklyn, New York on June 24, 2016.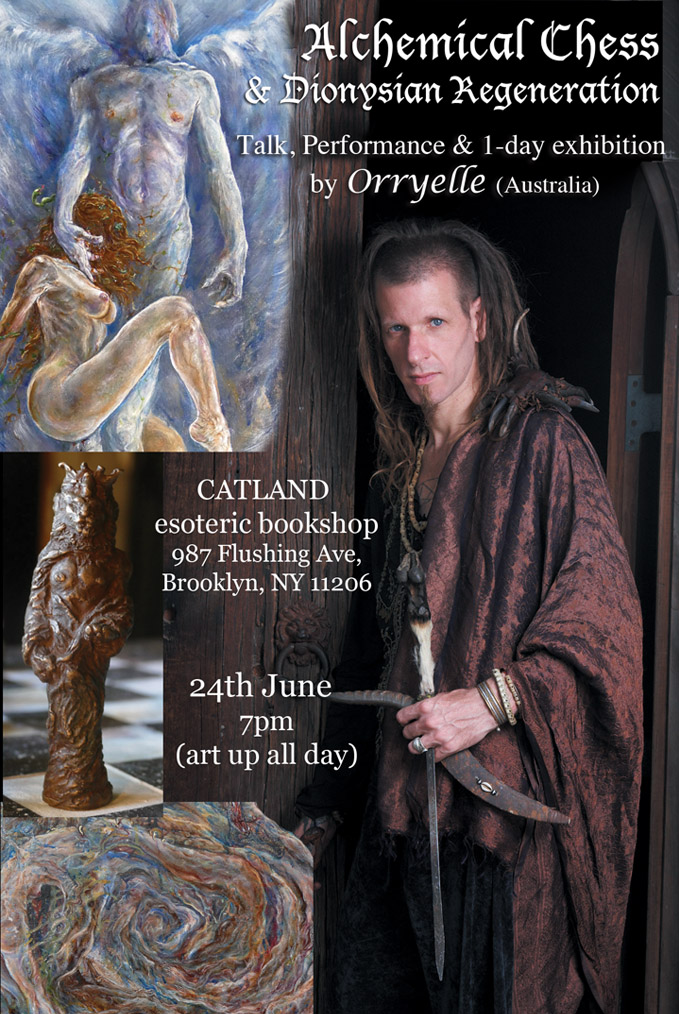 Orryelle Defenestrate-Bascule is "a prolific visual and sonic artist. Orryelle finds drawing, painting, sculpture, theatre, photography, animation, verse, video, violin and voice effective ways of earthing magickal currents."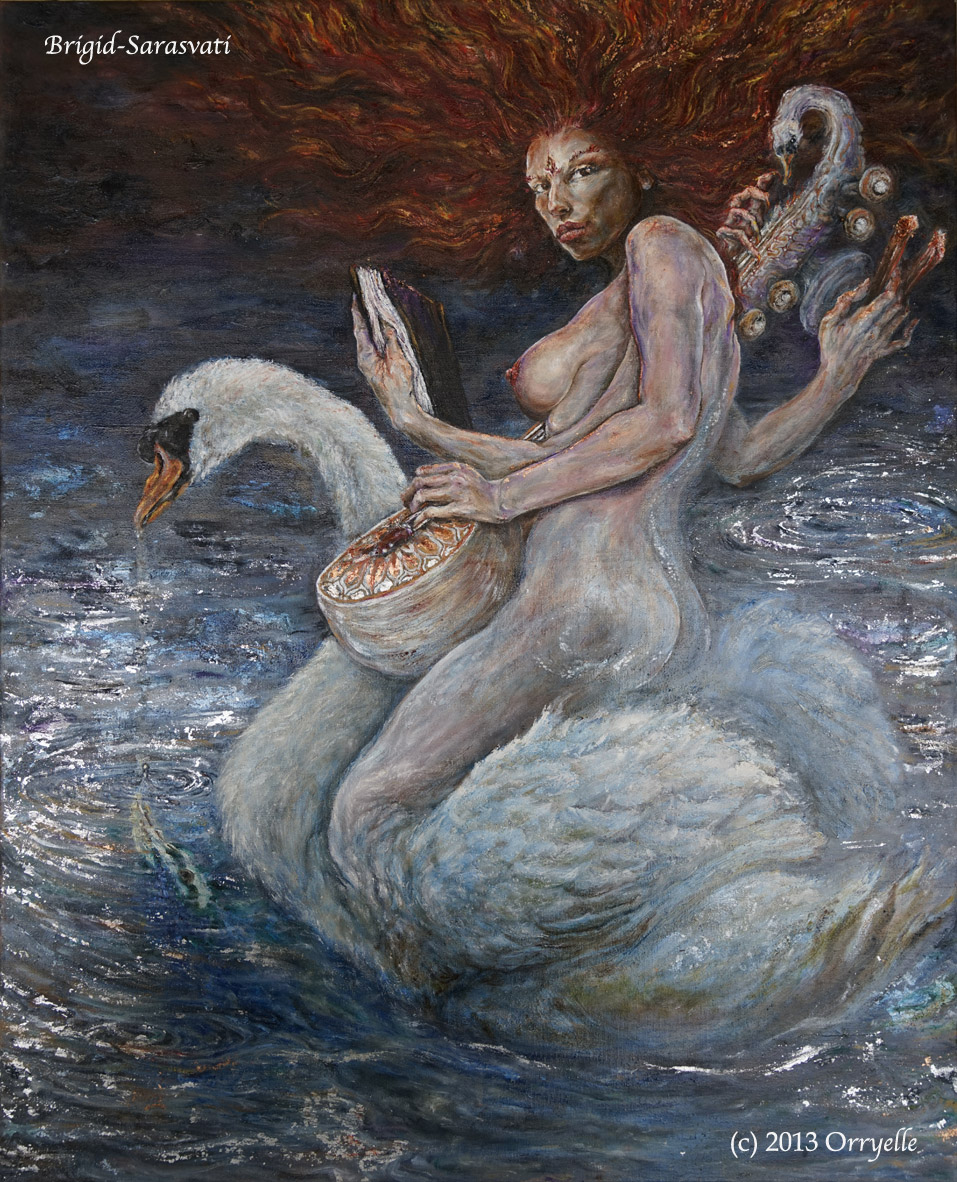 Orryelle is intensely creative and deeply versed in esoteric symbolism, making magic through art and performance. His very presence alters the atmosphere in a room and it's clear that his artwork is integral to his very being, as well as a continuation of an interaction that artists, gods, and goddesses have been having for millennia.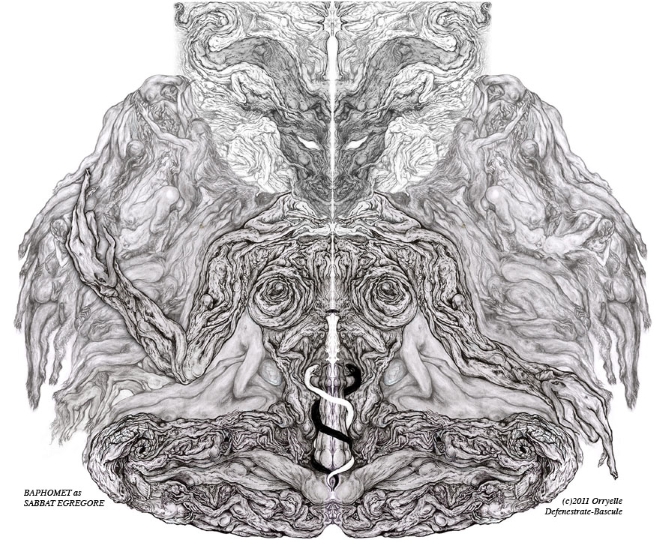 "Distillatio is the final volume in Orryelle's four-fold Alchymic book-web The Tela Quadrivium. For eight years Orryelle worked only in black and white (with touches of gold and silver) for the previous volumes in the series, but in the last few years he has been exploring the alchemy of Colour in diverse media for this culminating volume…
"Each volume of the Tela Quadrivium series connects into a multi-directional and spiraling narrative of images, symbols and text to form a greater whole which has now been distilled into completion. As the culminating volume of the Tela Quadrivium, Distillatio provides the reader with the final pieces in an intricate esoteric puzzle, bringing together the book-web entire."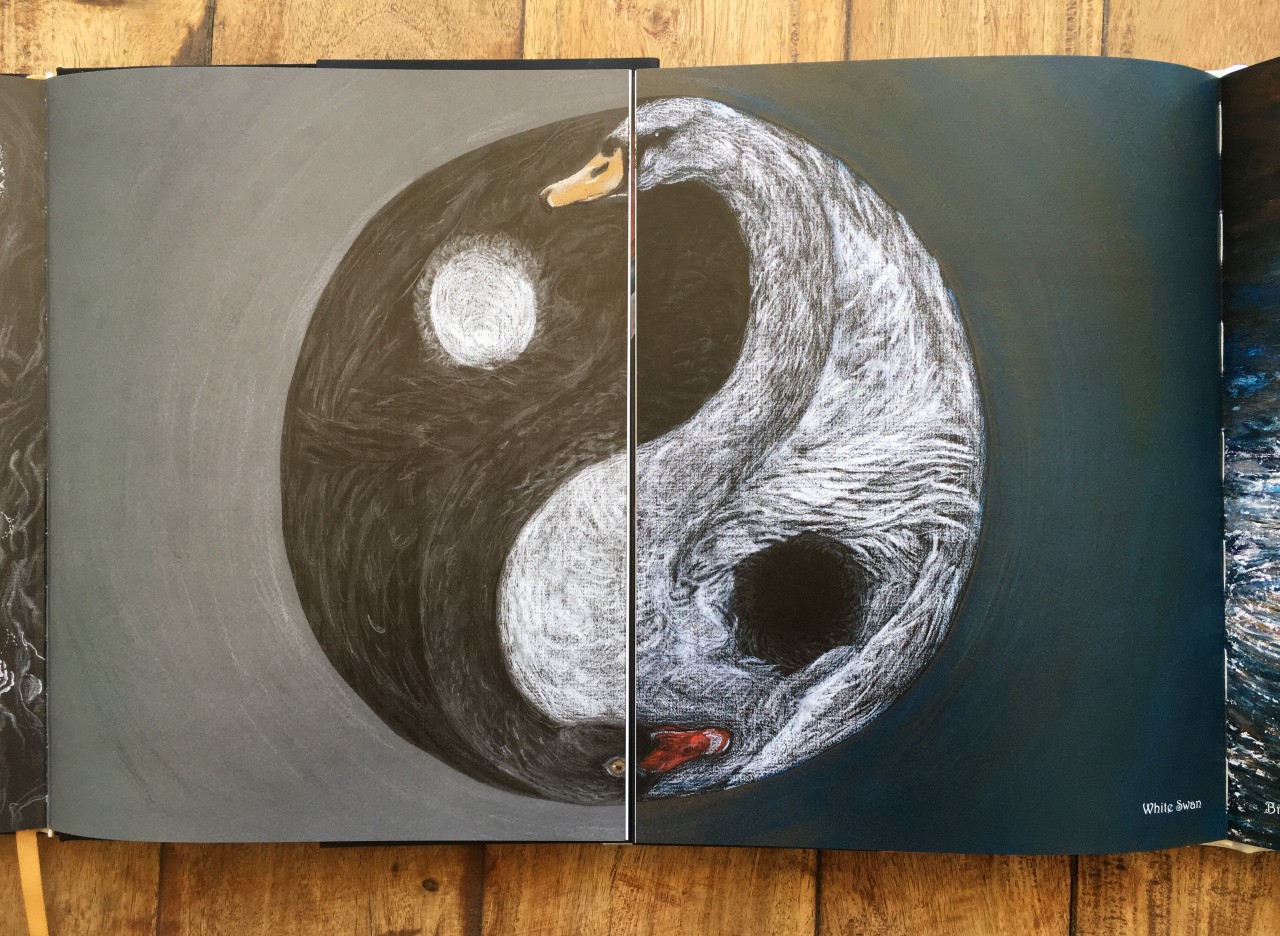 In the Occult of Personality Membership Section, Orryelle talks more about his amazing magical artwork and performances, as well as his recent artist residency at the Star and Snake. Also, Orryelle performs a special chanted incantation that's not to be missed. Just go to occultofpersonality.net/membership and click Join Now, if you haven't already. It's the best way to support the podcast while receiving access to a tremendous amount of additional exclusive content.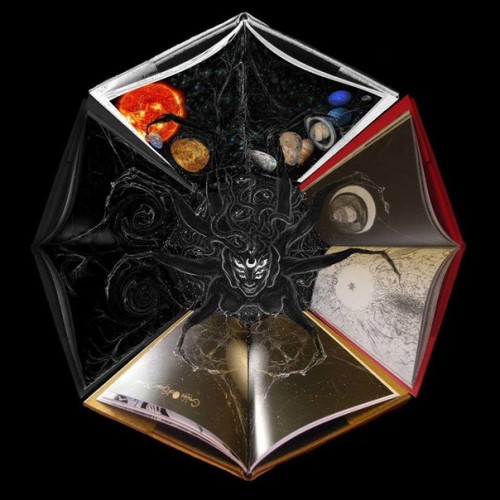 Esoterotica Gallery – artwork by Orryelle Defenestrate-Bascule
Distillatio by Orryelle Defenestrate-Bascule
"Alchemical Chess & Dionysian Regeneration with Orryelle" at Catland in Brooklyn, NY on Fri., June 24
Orryelle Defenestrate-Bascule in Occult of Personality podcast episode 74
intro music by Paul Avgerinos & Orryelle Defenstrate-Bascule
outro music – "Alchymical Chess" by Orryelle Defenestrate-Bascule