Podcast: Play in new window | Download (Duration: 50:42 — 46.4MB)
Subscribe: Apple Podcasts | Email | RSS | More
Welcome to Occult of Personality: esoteric podcast extraordinaire. I'm your host, Greg Kaminsky and your co-host is Rudolf Berger.
This is episode 201, featuring an interview with Peter Mark Adams who returns to the show to discuss his recent book, Mystai: Dancing Out the Mysteries of Dionysos, published by Scarlet Imprint.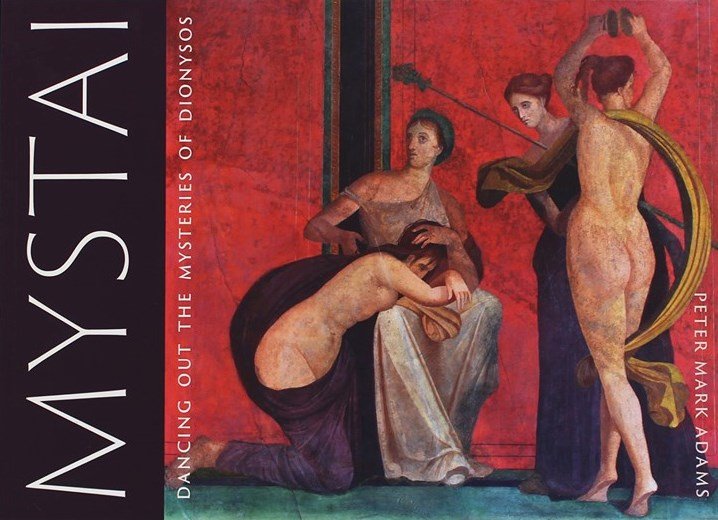 Occult of Personality podcast is made possible by you, the listeners, and by the subscribers to https://chamberofreflection.com, our membership site.
Before we get to the show intro, I need to say a few words about our current circumstances. Probably like you, I'm now isolating in a sort of lockdown situation to prevent the spread of the COVID19 virus. I pray that you all stay well and are not too stressed by what is happening. The main point that I want to convey is that this situation, while unusual to us, doesn't change the fundamental reality in which we exist. Our futures are always uncertain. We never know when the end may arrive. In fact, we all suffer from a fatal condition called being human. As initiates, occultists, mystics, Freemasons, illuminists, and magicians, we are taught to meditate upon death and impermanence as a most effective way to transform from being self-concerned to caring about the world and others. We must hold this in our minds and always remember that a contagious disease spreading through our communities does not change the fact that we must do the right thing even though it requires courage to do so. Be brave and know that you can put your spiritual practice to the test in these days. We have the capacity to control our reactions and decisions. Use that ability with wisdom and help those around you who need it. I encourage you to be tender-hearted and compassionate – even more so than before. Spread that instead of fear. We must be the light and not just talk about it.
So, in that spirit, beginning this week, I'll be posting older content from the Chamber of Reflection archive publicly at no charge. I'll offer a free recording each day of an older interview, presentation, or meditation. Links to this free content will be posted on the Occult of Personality Facebook page and our Twitter starting on Friday, March 27th. During this time when we're adapting to new circumstances in various ways, the least I can do is offer you some additional content to fill your days with even more magick and mystery!
Now, in episode #201, Peter Mark Adams returns to the show to discuss his wonderful book, Mystai. You can find Peter Mark Adams online at https://petermarkadams.com/. Peter appeared on the show previously to talk about his book, The Game of Saturn (https://occultofpersonality.net/peter-mark-adams/).
"Peter Mark Adams is an author, esotericist, tarotist and professional energy worker; he has been engaged in practical research in the fields of esotericism, energy, consciousness and healing for over 45 years. Peter and his wife run a professional practice dedicated to energy-based healing. Previous publications include Altered States / Parallel Worlds, The Tarot de Marseille Chapbook, The Healing Field: Energy: Consciousness and Transformation; and contributions on ritual, demonic possession and interventions of the deceased in the healing process in the peer reviewed academic journals Paranthropology: Journal of Anthropological Approaches to the Paranormal and the Journal of Exceptional Experiences and Psychology. Peter has acted as an advisor to a television documentary on the paranormal and been a speaker at international academic seminars on healing and consciousness. Peter is an associate member of the European Society for the Study of Western Esotericism (ESSWE)."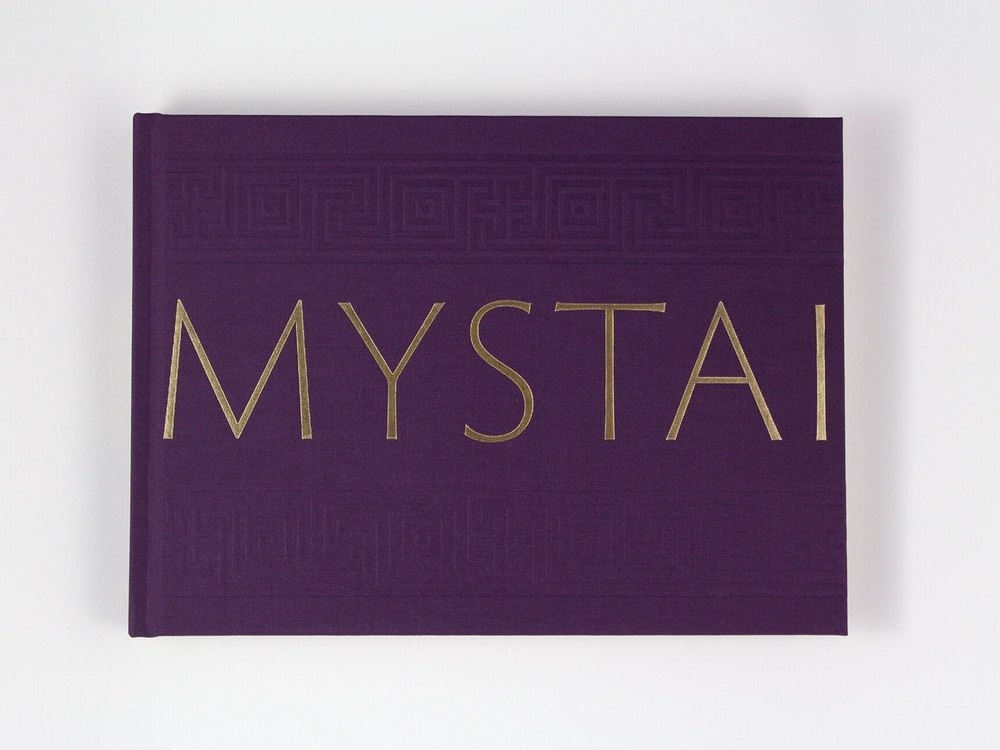 "The Dionysian themed frescos of Pompeii's Villa of the Mysteries constitute the single most important theurgical narrative to have survived in the Western esoteric tradition. No other practitioner account of the ritual process for conducting a mystery rite has survived down to today. The frescoes' vivid and allusive imagery illuminates both the ritual activity of the participants as well as its esoteric import.
"The frescoes, created in the most private rooms of the extensive Roman villa, were never meant to be seen by anyone other than the members of the all-female Bakkhic thiasos who conducted their most secret rites within them. Buried and preserved for posterity by the eruption of Vesuvius in 79 CE, these stunning Proto-Renaissance images guide the viewer through the consecutive stages of a theurgic rite of initiation into the mysteries of Dionysos.
"Arising from within the unique interface between Greek and Roman culture in Southern Italy, the frescoes attest to the survival of an unbroken initiatic tradition of Bakkhic mystery rites on the Italian peninsula stretching back to the fifth century BCE.
"The recent restoration of the frescoes has provided a fresh opportunity to elucidate the ritual processes hidden in plain sight. Taking an interdisciplinary approach, Peter Mark Adams draws on current scholarship on dithyrambic performance; the ritual dress of Greco-Roman priestesses; classical philology and the comparative ethnography of rites of higher initiation. With the same attention to detail which he demonstrated in The Game of Saturn, Adams reveals the stages of initiation encoded and accomplished in dance, gesture, ordeal, and sign.
"Adams interprets the frescoes through the distinct performative lens of the ritualist, throwing light, for the first time, on the significance of the ritual vocabulary and the phenomenology of ritual participation. We are pulled into the dance ourselves and emerge transfigured by the experience."
I once again find myself very impressed by the work of Peter Mark Adams. In Mystai, Adams has revealed sacred imagery and its function within a long-dead lineage of the Mysteries. His skill in explaining the frescoes, their meanings, and purpose within the ritual context helps us understand this mystical system lost to the mists of time. In the interview, Adams explains how this cult functioned by ritually honoring the deity with a form of devotion that caused a mystical union. Peter Mark Adams has quickly become one of my favorite authors in this genre. His work is groundbreaking, and I always learn new things. Not to mention the book itself is gorgeous and because of the design, materials, colors, and contents, it felt like an indulgent luxury to sit and read it. I highly recommend Mystai!
The intro music is "Awakening" by Paul Avgerinos (https://magnatune.com/artists/albums/avgerinos-gnosis?song=3) and the outro music is "Calliopeia – kithara (Ancient Greek)" by Tim Rayborn (https://magnatune.com/artists/albums/rayborn-qadim?song=6)
In the Chamber of Reflection, Peter Mark Adams, Rudolf, and I continue this wonderful interview. Listen to that exclusive recording at https://chamberofreflection.com or at our Patreon at https://www.patreon.com/occultofpersonality.
Again, beginning this week, I'll be posting older content from the Chamber of Reflection archive publicly at no charge. During this time when we're all struggling with time and money in various ways, the least I can do is offer you some additional content to fill your days with magick and mystery!
I'd like to remind you that although you're able to listen to this podcast at no charge, it costs time and money to create. We ask you to support our efforts and the creation of future podcasts by joining the membership section at https://chamberofreflection.com or subscribing via Patreon at https://www.patreon.com/occultofpersonality. And if you're already supporting the show or have done so in the past – my heartfelt thanks and I salute you!
Thanks for listening and until next time . . .
https://scarletimprint.com/publications/mystai