Originally published on June 2, 2009
This podcast episode is now available in the Occult of Personality Membership Section. Join now to receive access to this recording and over a hundred more!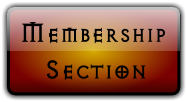 David Goddard returns in this episode to discuss a variety of esoteric subjects. David is one of the founders of Rising Phoenix Foundation, a school dedicated to "transmitting Western esoteric wisdom." Our conversation begins with astrology and the effect of the lunar nodes.
David describes the real world effect of the head and tail of the dragon, including current economic and political turmoil. Next, we delve into the subconscious mind and the tradition of working with symbols and meditations to unlock its awesome power. His book "Tower of Alchemy" is an excellent illustration of this method.
From there, David discusses the concept of initiation followed by an exposition on the similarity of Magic and religion, noting that the way humanity thinks of sacrifice has changed greatly since ancient times.
We then talk about the Magical operations detailed in David's book, "Sword of Light" and their importance. We finish the conversation by talking about the concepts of energy, intention, and the way they work together.
"The Tower of Alchemy: An Advanced Guide to the Great Work" by David Goddard
"Tree of Sapphires: Enlightened Qabalah" by David Goddard
"Lunar node" Wikipedia entry
intro music by HipGnosis (new album available)
outro music by Djangle – "Rain", courtesy of John McNair